Planning a trip to Orlando? But on a budget? I get it. Vacations can be really expensive. So when you find cheap or better yet… free things to do. If you are like me, you are all in. I have rounded up some ideas to make your budget-friendly trip to Orlando filled with fun things. Here are some fantastic cheap things to do in Orlando.
Let's start off with the obvious. The reason most people head to Orlando is for the theme parks. Did you know over 80 million people travel to Orlando each year? But, if you plan your trips during the off-season, you may be able to save on your hotel room and other activities.
Remember, the peak season would be anytime kids are out of school. Think Christmas break, Thanksgiving, Spring Break, and of course summer. There will be a higher demand for the area so hotel rooms will be priced higher. As to the theme parks, a lot of the parks have pricing based on demand as well. Off-season could save a few bucks on theme park tickets.
Theme Parks
Heading to any of the theme parks on your trip? Let's see how we can save some money.
Walt Disney World
Who doesn't want to visit the most Magical Place on Earth? But, this won't be a cheap visit. Let's face it, WDW can be very expensive. However, there are a few ways to save money.
Visit off-season. I am probably going to say this a lot. If you are schedule allows you to visit when kids are in school, do it. Fewer crowds will make for a better experience. The most crowded park, by far, will be Magic Kingdom. Be prepared. If you are staying for the nightly fireworks show and don't mind missing the presentation on the castle, think about a location away from the front of the castle. By Gaston's, you get a nice view of the fireworks, and usually, no one is around to spoil the experience.
I am going to assume you are staying on property. If so, consider resort hopping. Check out the Grand Floridian. Grab a snack at Gasparilla Island Grill. Sit outside and take in a view of Cinderella's castle. The food is good and not expensive, compared to other options.
Hop on the monorail from the Grand Floridan and explore the Contemporary and Polynesian resorts. Grab a snack at the Contemporary and watch the monorail come through the building. Or enjoy a tropical cocktail at one of the island-inspired bars in the Polynesian.
Tired of the parks? Want to enjoy some live entertainment? Head over to Disney Springs. Hop on the bus, or take your own car. They offer free parking and free admission to all of the fun.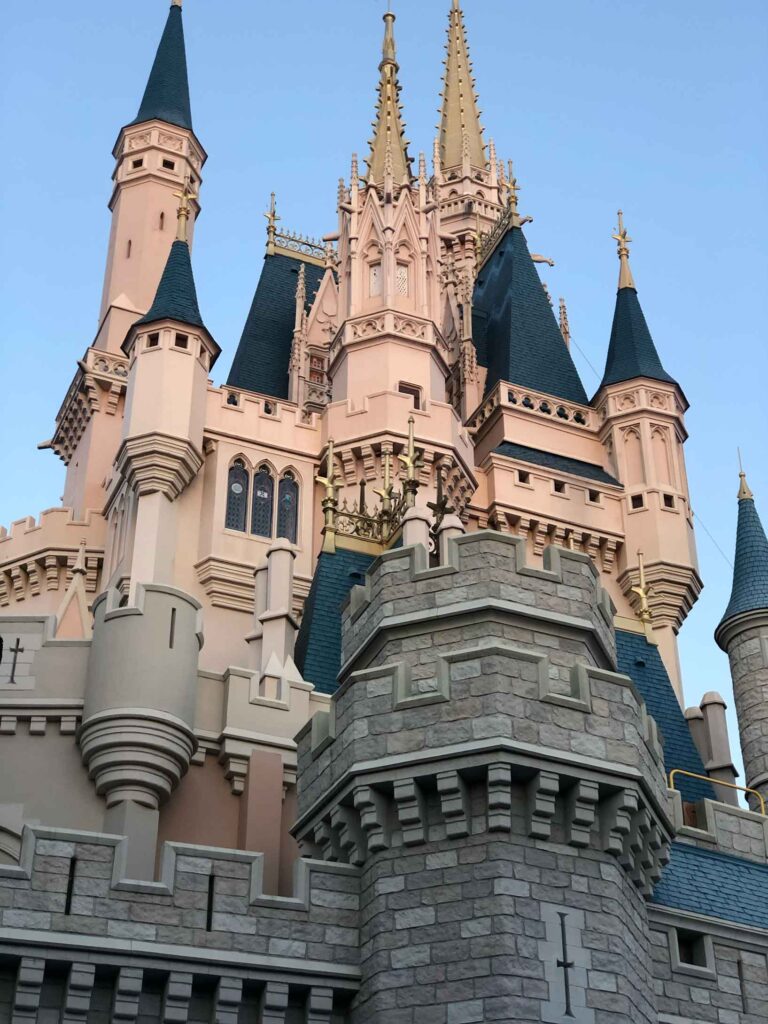 Disney Springs
Here you will find the largest Disney Store and a wide variety of restaurants and bars that you will plan several visits back to explore. Love live music? Disney Springs offers several locations with bands playing throughout the night. Or, check out Splitsville, they offer live music on their outdoor patio. Want to experience a different vibe then check out House of Blues.
Love to shop? Disney Springs offers name-brand stores to shop. Including a Lego Store that will excite any Lego lover. Grab a picture outside of the store next to the statues made of legos. The sea serpent is always my favorite, especially if the volcano is going off.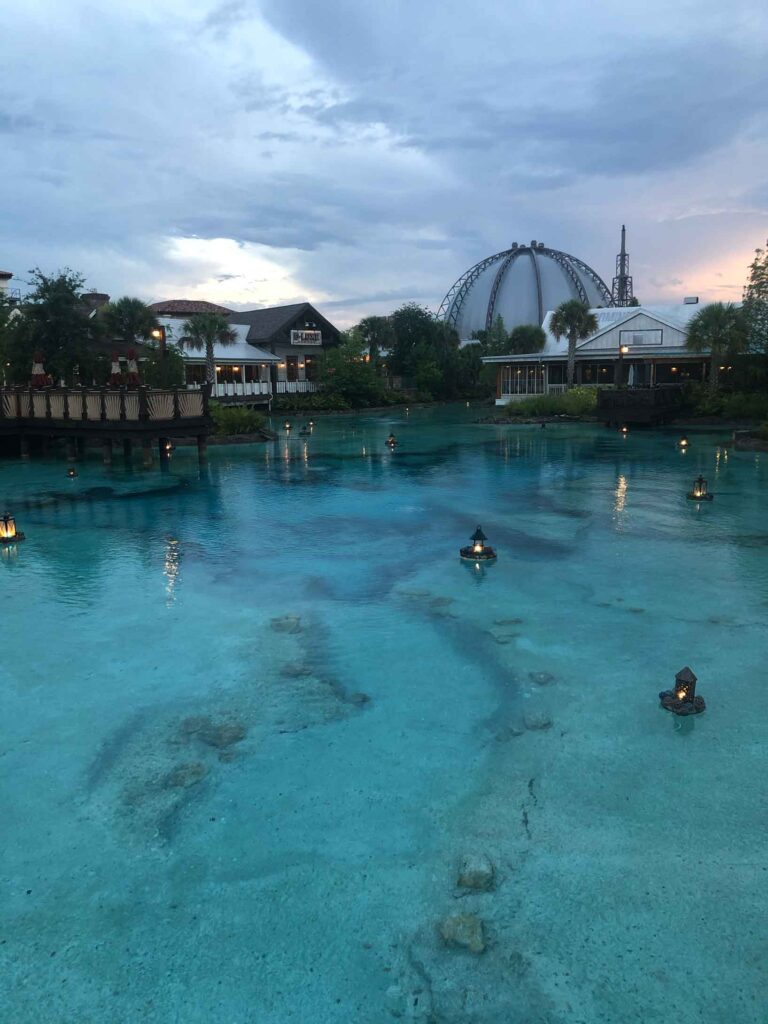 Universal Studios
If you love Harry Potter, your destination in Orlando will be Universal Studios. Be sure to have a frozen Butter Beer. It's worth the wait in line for a cup. Plan a few days to explore these parks. I love Dr. Seuss, so I enjoy Seuss Land. As I suggest with Disney, plan to stay on property at a Universal Orlando resort. They offer free transportation to the parks and of course Universal City Walk.
Planning a trip around a special-themed event. Mardi Gras is always fun. Grab some beads from the parade or enjoy a free concert. Love Halloween? Then plan a trip to see Horror Nights. Check out their calendar of events if you want to catch any of these.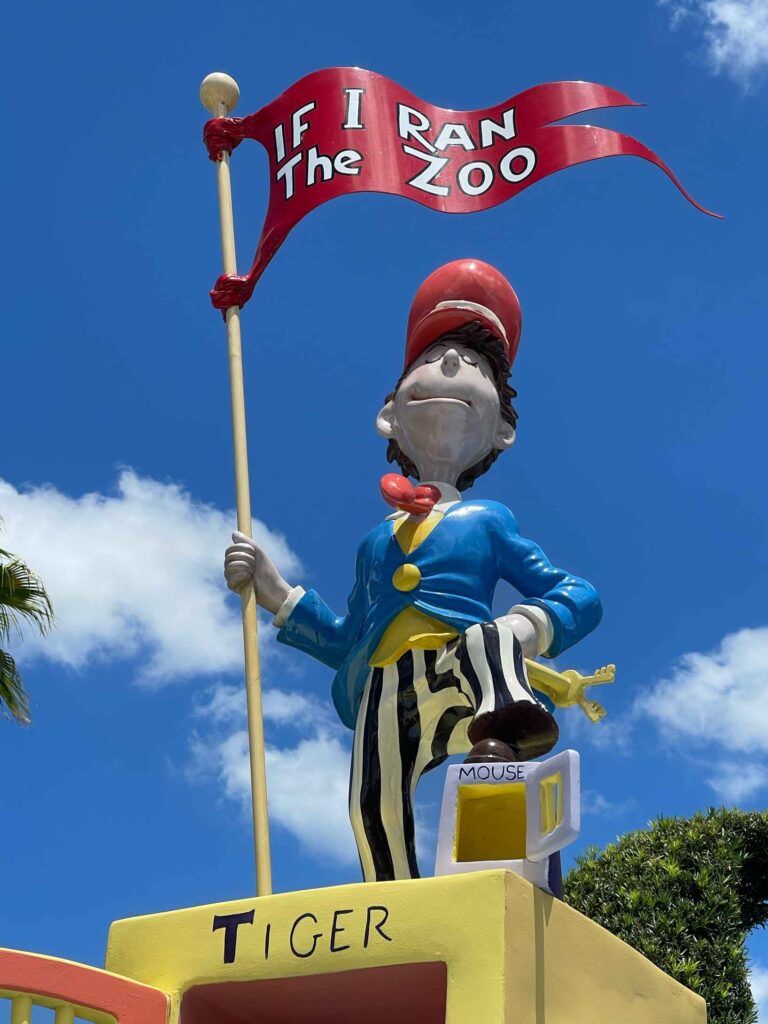 Universal City Walk
Universal City Walk is the place to see a movie, shop, eat, grab a cocktail, or listen to a free concert. They offer a splash pad for the kids, so be prepared if you have little ones who love to splash in the water.
Traveling with a group? Or didn't plan ahead for dinner? My recommendation is to sign up for a Landry's Select Club membership. Earn points for discounts on dinner. But, the best thing is at their restaurants in Orlando (Bubba Gump Shrimp, Rainforest Cafe, and T-Rex) you can receive priority seating. Tell the hostess you are a Select Club member and your wait is almost nothing. Trust me, this has saved the day on several trips to Universal City Walk. The family got fed, and I looked like a hero.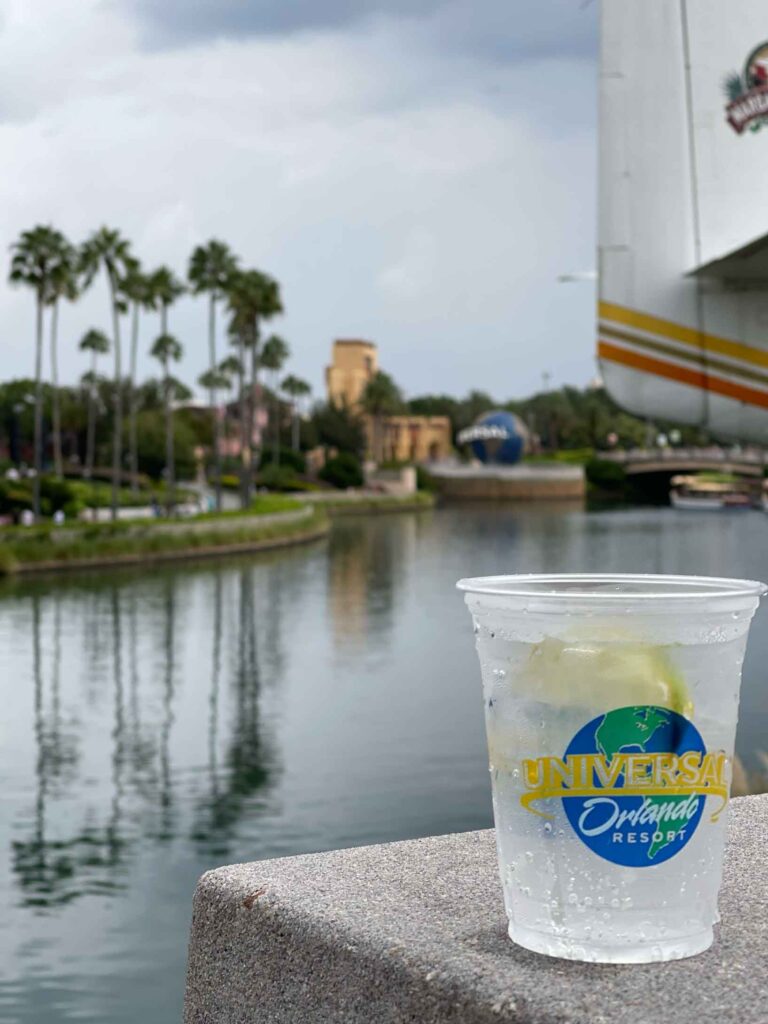 Old Town Kissimmee
One of my favorite places just to wander is Old Town. Here you will be transported back to another time. Grab a beer and wander. A beer or cocktail won't set you back too far. The food and drink prices here are very reasonable. This is a place locals head to see a classic car show (on the weekends) or catch some live music.
Have people with you who want to do some rides? This hidden gem offers rides, fun activities, and live performances that won't break the bank. You actually might head home with a bit of change left in your pocket.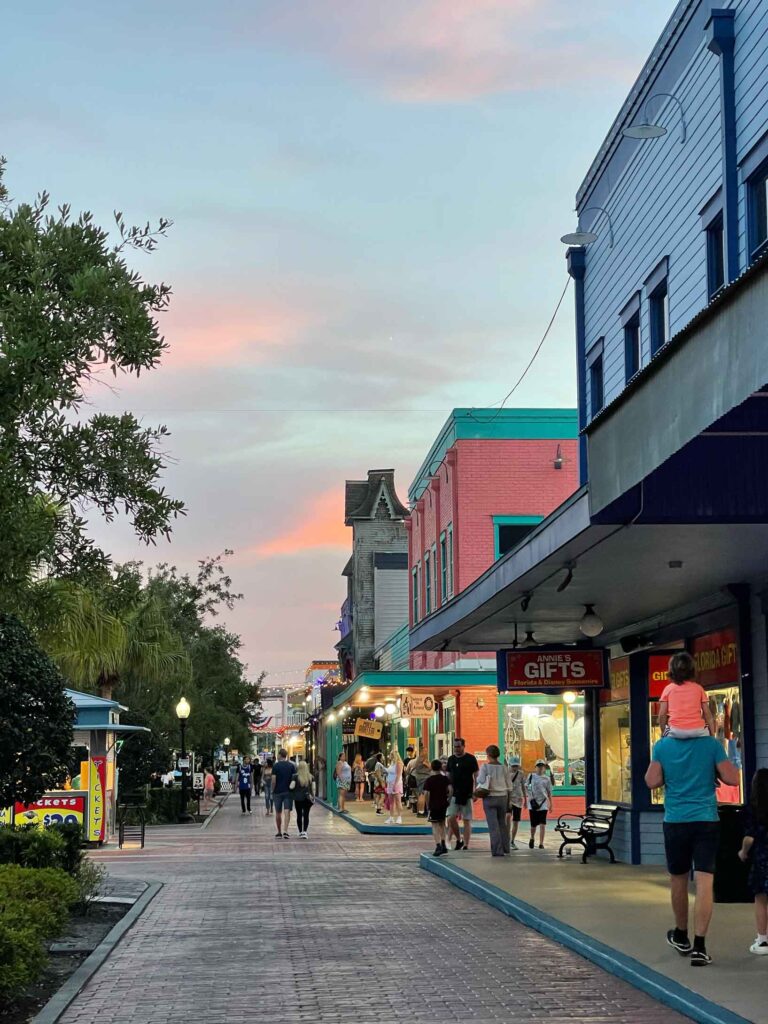 SeaWorld
SeaWorld is another location that can be spendy. But, if you plan your trip around a festival, it makes the money spent more worthwhile. Or so it feels like it. They offer themed events throughout the year. Christmas is always a fun time to explore Sea World.
When at the park, you can ride some of their amazing roller coasters, but you can also learn more about their mission to save the oceans. Catch the orca show, or see the penguins. There is more to this park than rides.
Other Orlando Attractions
Not necessarily a theme park, but there are other areas that offer shopping, live entertainment, and attractions.
Sunset Walk
One of my favorite places to hang out and listen to music. This place has shops to explore and live music most nights. On the weekends they have a classic car show. Grab a cocktail and a seat and enjoy the music. A big fan of Jimmy Buffett? Then stop by the Margaritaville radio location and see if your favorite DJ is spinning some tunes.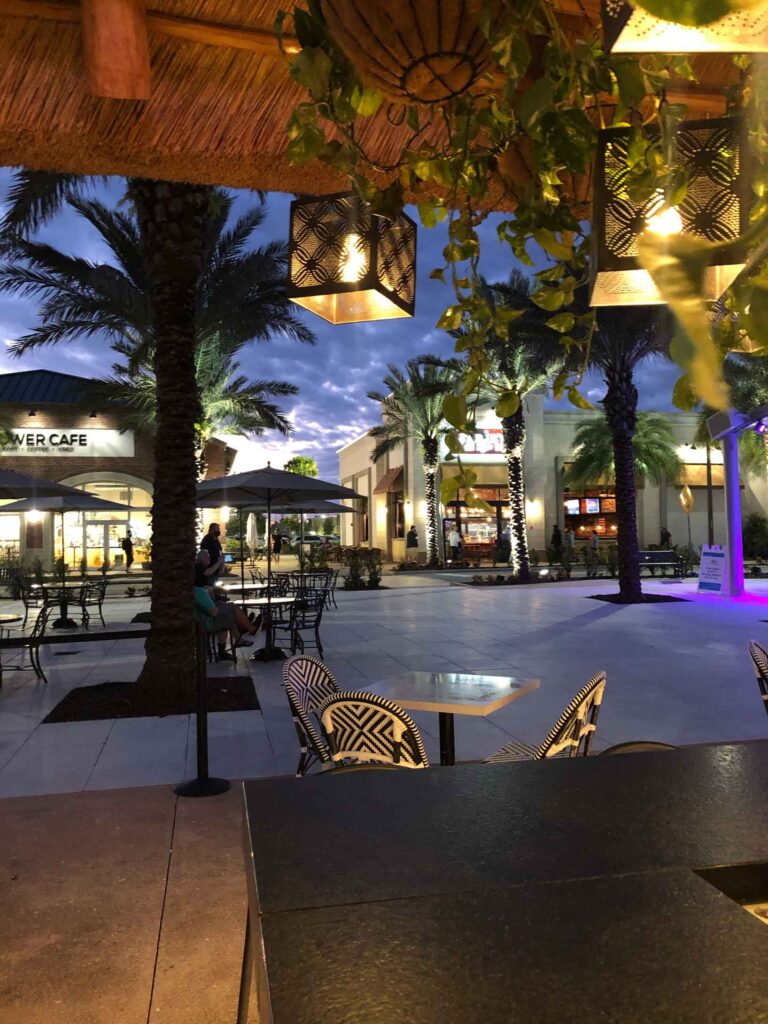 Icon Park
Located off International Drive, this place is all about food, drinks, and entertainment. Stop by Sloppy Joe's for a Sloppy Rita and a live-feed view of Key West. Or take a ride on the Wheel and see all of Orlando.
Other attractions? Madame Tussauds is the best place to see celebrities (past and present). Always cool to see how realistic these sculptures really are. The Sea Life Aquarium is amazing. Plus they offer several more attractions. Make a day of visiting the attractions and then plan dinner at Ol'e Reds. Catch a live concert and enjoy their homemade tater tots. My favorite item on the menu.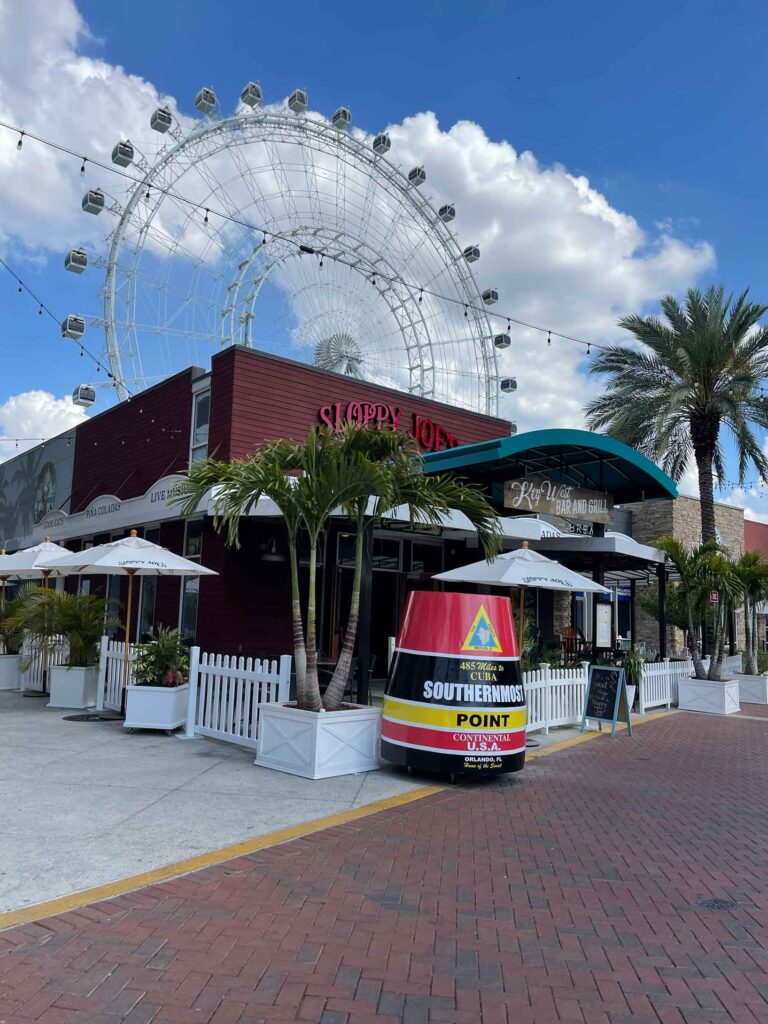 Shopping
Love to shop? Aside from the locations I have already highlighted, check out the Florida Mall. Great place to head to on a hot summer Flordia day. Or, explore some of the many outlet locations around Orlando.
Botanical Gardens
Want to explore the great outdoors? Then you have to see at least one of the botanical gardens in the area.
Harry P. Leu Gardens
Here's a great tip to save money… become a member if you plan on seeing several attractions in the area. As a member, you will receive reciprocal admission to many places. Well worth the price of the admission. Here's the list of places you can also visit with membership.
Minutes from Downtown Orlando, you can explore nearly 50 acres. The gardens and historical home were deeded to the City of Orlando in 1961 by Mr. Harry P. Leu and his wife Mary Jane. The home is listed on the National Register of Historic Places. You can tour the home until 1 pm daily.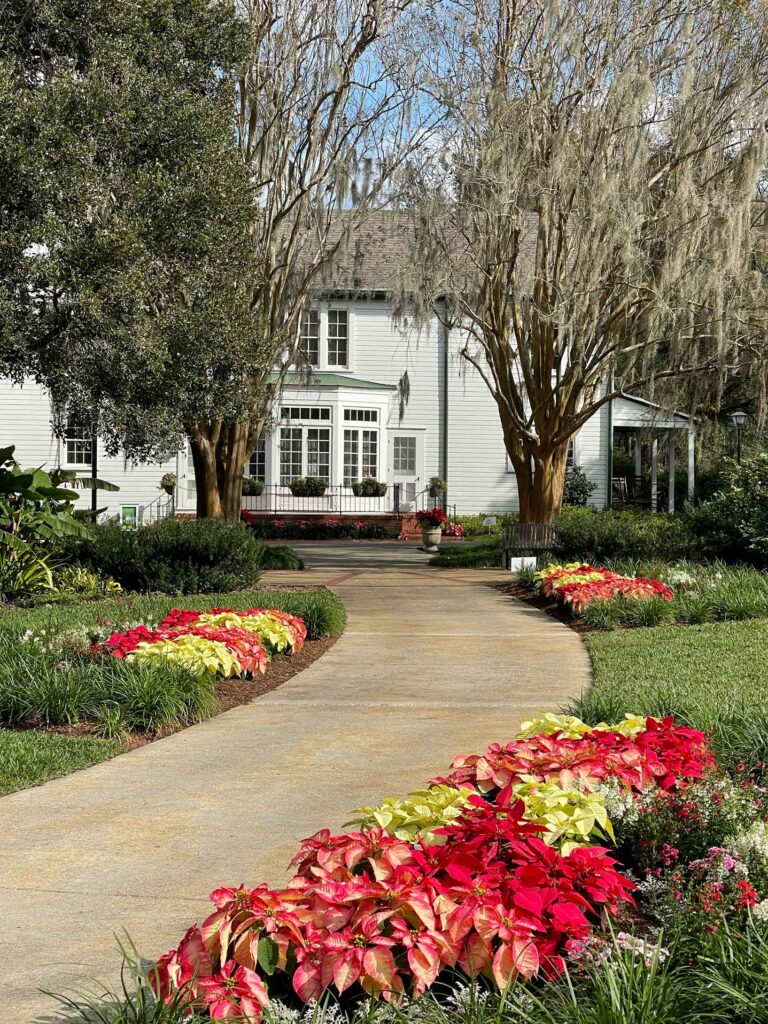 Mead Garden
In Winter Park you will find the Mead Garden. The garden has 47 acres and offers hiking trails, a creek, a boardwalk, tall pine trees, a greenhouse, a butterfly garden, and a pond that's home to turtles, fish, and wading birds.
Kraft Azalea Garden
This is a 5-acre park on the shore of Lake Maitland and is open year-round. This is a secret garden…. shhh… don't tell anyone. It has enormous cypress trees and offers old Florida charm.
Bok Tower
This place offers amazing views and a very cool story about the tower. It's part of the membership from Leu Gardens. Edward William Bok was a Pulitzer Prize-winning author. He is probably best known for the management of the Ladies Home Journal. The tower is a singing tower, better known as a Carillon. There are only about 185 Carillons in North America. Be sure to plan to visit when you can hear the tower "sing". Well worth a repeat visit.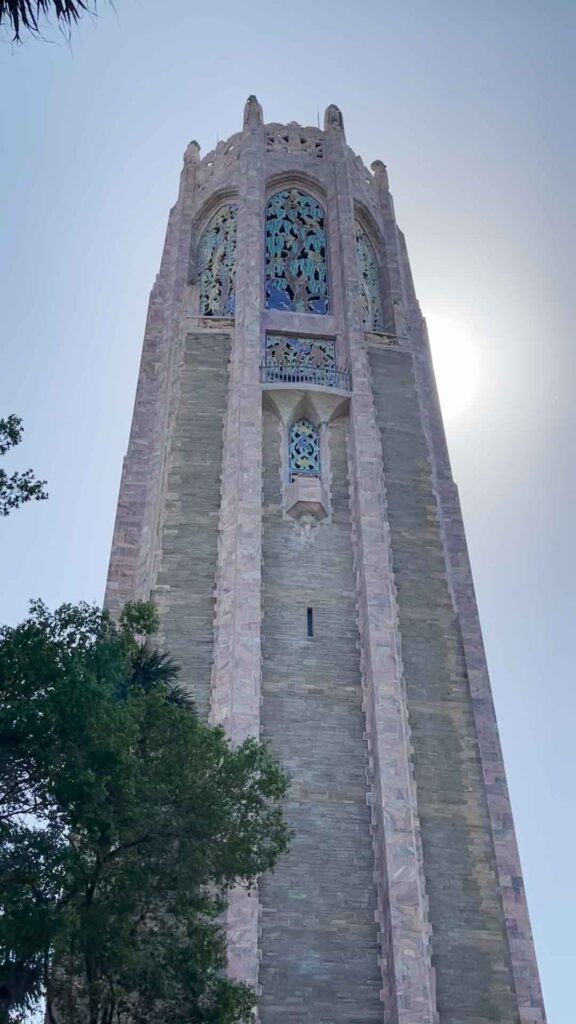 Museums
There are many museums to check out while in Orlando. Some of note include:
Orlando Science Center
Orlando Museum of Art
Mennello Museum of Art
The Charles Hosmer Morse Museum – the world's most comprehensive collection of works by Louis Comfort Tiffany.
Orange County Museum
Cornell Fine Arts Museum
State Parks
There are a lot of start parks to explore in the Sunshine State. Add these to your list to explore:
Wekiwa Springs State Park – Best for Kids!
Tosohatchee Wildlife Management Area – offering over 60 miles of trails
Lake Louisa State Park – trails to explore both paved and unpaved.
Little Big Econ State Forest – hiking trails along the Econlockhatchee River
Blue Spring State Park – Home to many manatees
Lake Eola Park – rent a Swan boat and explore the lake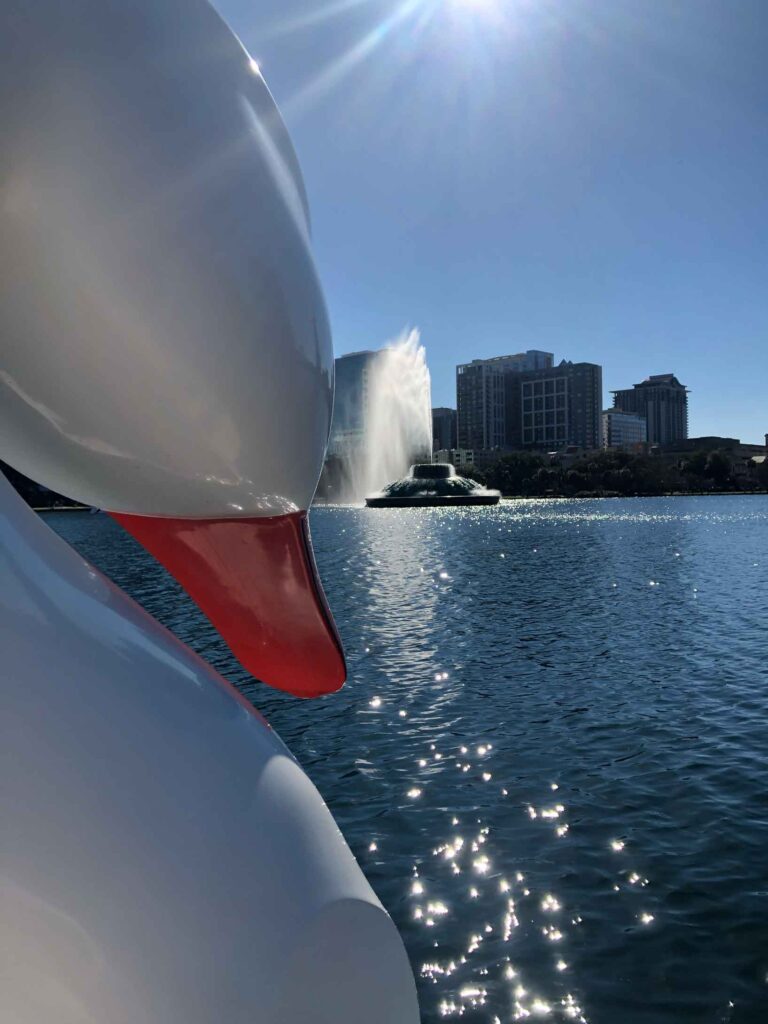 Sports
There are several exciting options for sporting events when in Orlando. At Camping World Stadium there are College Football Bowl games (check events here). Or want to check out the XFL? Orlando's team the Guardians play in Camping World. Great seats can be had for about $10 each. It's a fun way to spend an afternoon, a great family event.
In the mood for soccer? Check out the Orlando City SC team. We usually buy tickets in the General Admission/Wall area. It's a standing-only section, but you are part of the chants, the supporter section, and all of the excitement of a live soccer game.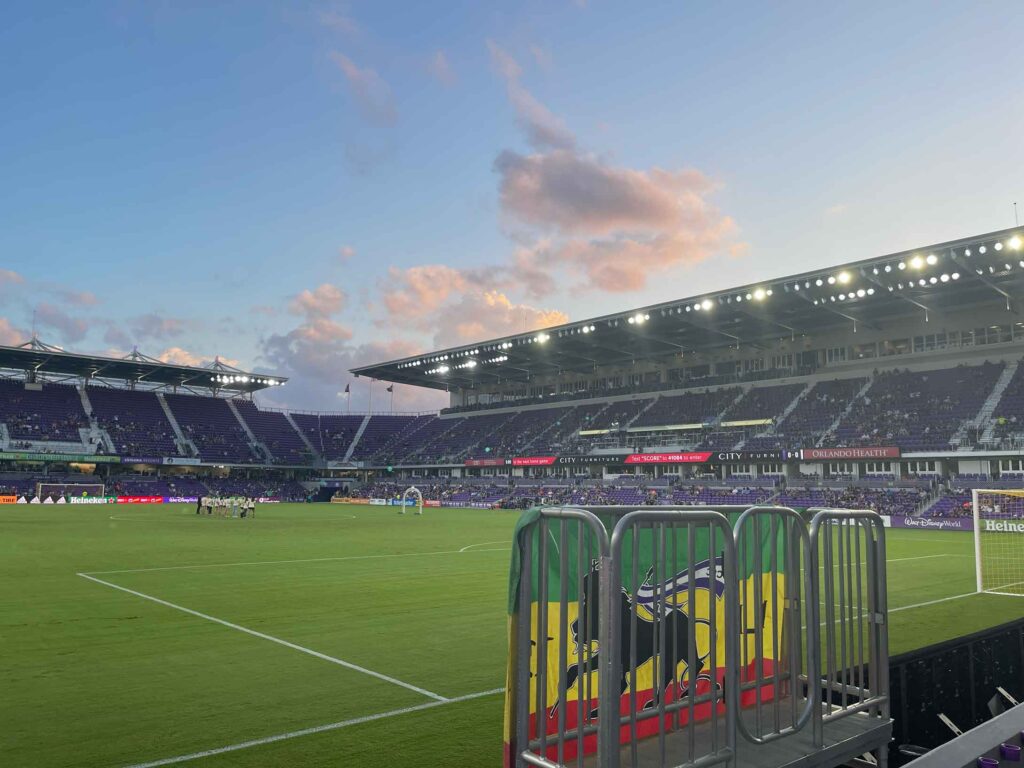 Winter Garden
One of my favorite Saturday destinations is Winter Garden. We ride our bikes from Clermont to Winter Garden. We take the Orange Blossom Trail. You can park and rent a bike as well. On Saturday morning there is a local Farmer's Market. I like to wander the booths and buy local produce and other items to take home and try.
Of course, we stop off at Crooked Can Brewery. Have a beer, or two, and listen to the live music. Crooked Can is located in the Plant Street Market and they have many food options. Check out Hunger Street Tacos.. their cheese taco is my absolute favorite.
Head down the street, just a block, to Kelly's Homemade ice cream shop. They have the standard fare, chocolate, and vanilla, but also exotic options such as banana pudding and rose almond pistachio. Check out their rotating flavors and come back often to try them all.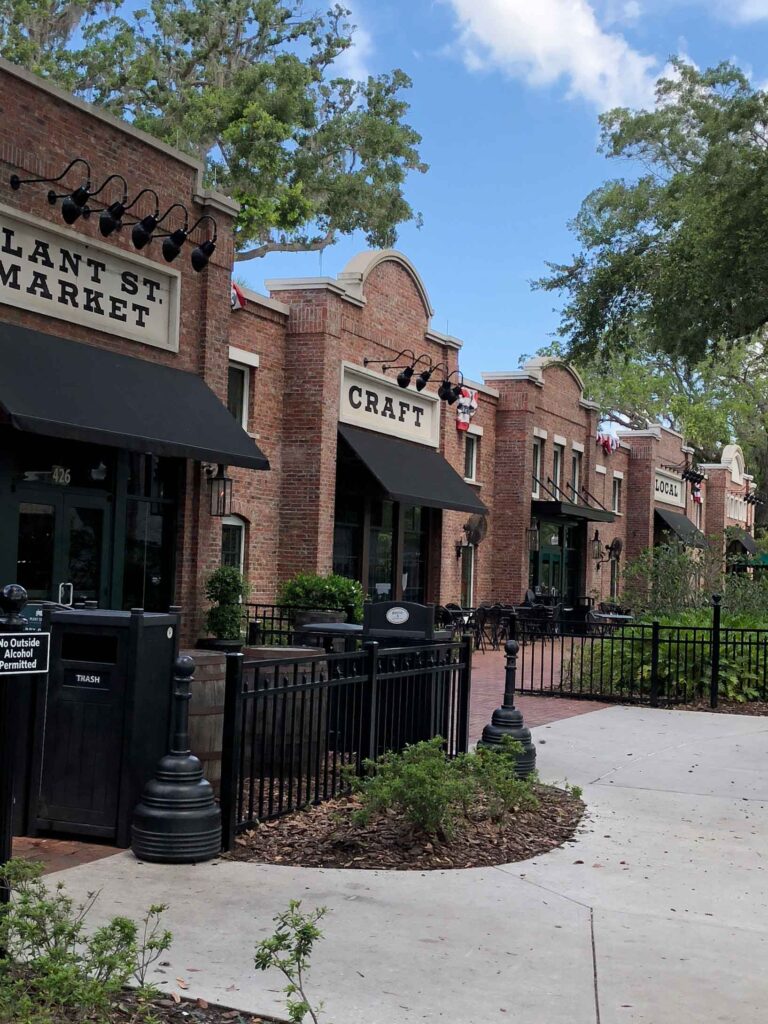 Winter Park
Looking for a cool area to window shop? Check out the Park Avenue District of Winter Park. Here you can check out cool and unique boutiques or stop for a glass of wine at an outdoor bistro. But, be sure to add the Winter Park Scenic Boat Ride to your itinerary.
While you are shopping – don't forget about souvenirs. 17 Best Souvenirs from Florida.
Other Activities
Need more ideas? How about:
Gator Land – "The Alligator Capital of the World". Come see alligators and crocodiles of all sizes. See a show or take a ride on the Screamin' Gator Zip Line or the Stompin' Gator Off-Road Adventure.
Lakeridge Winery – Guided tours are offered 7 days a week. You will see the winemaking process and then enjoy a tasting of wines from dry to sweet. On the weekends come out and enjoy delicious food, live entertainment and your favorite Lakeridge wine.
Central Florida Zoo – Great zoo to wander through. See birds, monkeys, leopards, cougars, black bears, giraffes and so much more.
Andretti Indoor Karting & Games offers a fun way to spend a rainy afternoon or a place to escape the heat of a Florida summer.
This is just a small sampling of ideas on how to explore the cheap and free side of Orlando. A lot depends on when you visit and what attractions you can't miss. But, with a bit of planning, Orlando can be a budget-friendly vacation destination.