Who else remembers their vacations from the stuff you bring home? Not the photos, but the actual stuff. The tee shirts, the gift shop stuff that we are attracted to when we travel. Hopefully, it's not just me. So what are the best souvenirs from Florida? Well, I think that may depend on where in Florida you travel.
As you know, Florida is my favorite destination. It's home to Disney World, beaches, and of course, the Keys. Each location has its unique perspective. Something that each local souvenir shop tries to capture.
Anything Disney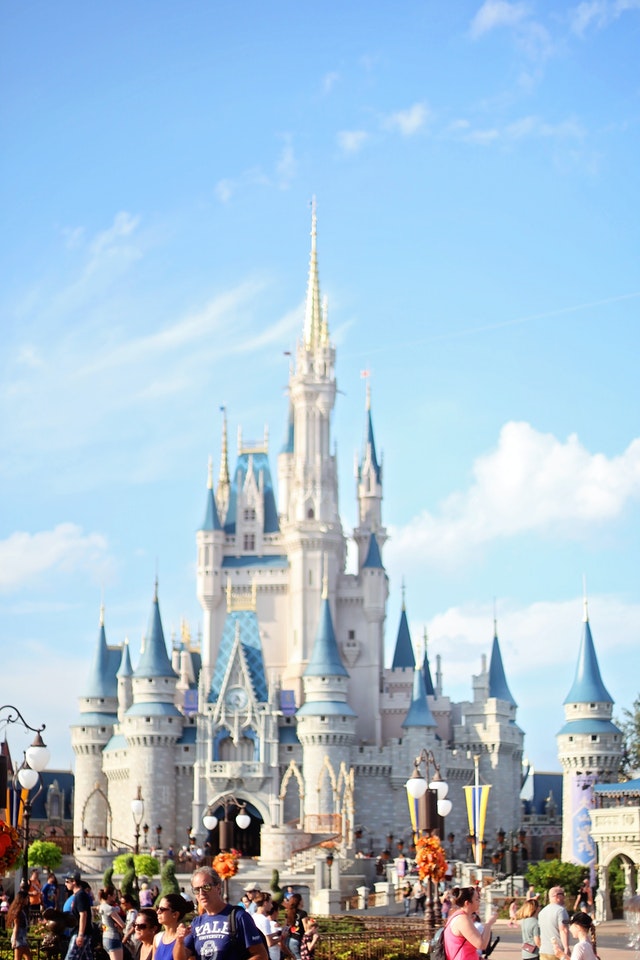 Of course, my list starts with Disney. Orlando is the most visited place in the world, due in part to Walt Disney World. But, there is so much more to see than theme parks. You can …. shop.
Even while in the theme parks, you can shop. I have visited all of the gift shops in Disney and love to browse for cool stuff to bring home. The best Disney World souvenirs are always Mickey Ears.
New ears come out every year. Did you know Disney released 98 pairs of ears in 2020 alone? Me either, thanks Google. As a true Disney nerd, I always check the stores for any new pairs of ears that catch my eye. I have too many, but they are really hard to pass up, especially if you can get a matching Loungefly bag. Everything needs to coordinate when you visit the parks.
You can stock up on so many different things Disney related. Clothing, socks, coffee, wine (yes I said wine), home decor, you name it. But, trust me, I get that it can be quite expensive. Why not check out "off property" locations to shop?
The big box stores, Wal Mart and Target sell very nice Disney souvenirs at a fraction of the cost. Or, head over to one of the many malls in the Orlando area and check out the Disney outlet stores. I found a great place, at Sunset Walk, that sells amazing Florida souvenirs for a reasonable price.
An off the beaten path place to find unique items, especially Disney items, is the Lakeland Antique Mall. This is a great place to explore, especially on a rainy afternoon.
Don't forget about your Star Wars fans. Head over to Hollywood Studios and check out Black Spire Outfitters or Dok-Ondar's Den of Antiquities. Want to bring home a droid of your very own? Then schedule a visit to the Droid Depot. Or, build a lightsaber at Savi's Workshop. Truly one of a kind experiences and souvenirs that will be cherished.
One of my favorite places to shop is Disney Springs. Here, there is something for everyone. The largest World of Disney store in the world. A huge Lego store, clothing, shoes, and, of course, food. Which leads to the next category…
Food
As a foodie, I am always looking for food to try and food I can bring home. Ingredients to recreate recipes of food I loved.
In various locations around Florida, you can find the Spice and Tea Exchange. With many locations across the state, you will always be near one. My two favorite locations are in Disney Springs and Key West. Each store offers unusual and sometimes hard to find spices, teas, peppers, salts, and sugars. But, I love the blends made specifically for the Florida stores. Citrus notes that each time I use them, remind me of the Sunshine State.
Anything Key Lime also needs to be on your radar. Key Lime pie originated in Key West, so while in Key West stock up on as many Key Lime products, as you can find. My favorite store is Kermit's Key Lime Shop. Cookies, candies, spices, and even Key Lime wine can be found here. Don't forget to grab a frozen key lime pie on a stick, dipped in chocolate to snack on while shopping.
With so many food options around Florida, you will always find a way to bring home the taste of Florida. Explore flavored olive oils and so many sweet treats. These can be some of the best Florida gifts.
Clothing
I've mentioned you can buy all kinds of clothing in Disney, but how about interesting tee shirts? Imagine shopping at the iconic Ron Jon Surf Shops that are located all over Florida. Each location has a unique shirt design and what else would a surf and beach lover want more? There are locations in Cocoa Beach, Key West, Clearwater, Fort Myers, Panama City Beach, Pensacola, and Orlando. Or, collect Hard Rock tee shirts from the various locations around the state. Your favorite music lover will wear them with pride.
Aside from the many tee shirts, you can collect, you can also collect socks. I know many people who love to wear cool and unique socks. There is even a specialty sock store in Disney Springs. Or check out the 12 Days of socks that comes out during Christmas at the Disney store.
Another must have souvenir is Kino sandals from Key West. These are made of the highest quality materials yet at very reasonable prices. The store, located on Fitzpatrick Street is not only a tourist attraction but the perfect place to grab high quality yet affordable souvenirs for the whole family.
Home Decor
From trinkets, pillows, throws, and signs. There is a lot to choose from around Florida. When visiting any town, check out the local Farmer's Market. I never leave one of these without buying at least one thing… who am I kidding, way more than I need. What is your weakness when it comes to home stuff?
PostCards
I love postcards. I buy them as a way to remember locations and events. I also love the way you can buy modern and retro looking ones. Here's the cool thing, they are inexpensive and very easy to pack for the trip home. Plus they look very nice in a shadow box filled with all of the other neat stuff you bought. Am I the only one who creates shadow boxes filled with memories of trips?
Mugs
Coffee mugs are a great souvenir. Be it a favorite Disney character, or a "wish I was at the beach" mug, it's a great thing to collect. But, please use them. I know people who collect mugs but never use them. Kinda like the "good china". I am here to say… use the mug. Monday morning coffee tastes so much better in a souvenir mug, trust me.
Also, show off your collection. It's a neat way to remember your trip or have guests ask all about your latest mug and the adventure you had buying the mug.
Key Chains
This one is a lot of fun. I have a granddaughter who collects these and attaches all … yes all… of them to her Disney backpack. We have key rings filled with sand, shells and glitter. Her favorite Disney characters are represented as well as locations and experiences we have had. Plus… these are also very inexpensive and easy to bring home. This one is a great idea for almost anybody on your list.
Brewery Stuff and Liquor
Who else has a friend that decorates the front of their man cave fridge with brewery stickers and magnets? Yep, we all know that person. So, bringing home a six pack may not be possible, but you can bring home a sticker or a brewery pint glass.
If in Key West, stop by Waterfront Brewery and pick up anything with Crazy Lady on it. Also, stay for a pint or two of the stuff. It's really good. Or head over to the First Legal Rum Distillery. There you can buy "minis" which can go in your carry-on bag, or they pack a box that can be taken on as checked baggage.
If you are in the Tampa area, check out Cueni Brewing. Amazing beer, and great location. In Clermont, don't miss Suncreek Brewery. They have a cool logo and next door you can order a pizza that is amazing.
Shot Glasses
Naturally, we roll from beer to shot glasses. But, these are pretty cool to collect. My husband can never pass up a unique shot glass to add to his collection. But, keep in mind, Disney doesn't sell shot glasses… they sell "toothpick holders"… So, if you ask where are the shot glasses in a Disney store, the cast member will usually remind you they are "toothpick holders".
Also, stores like Michael's sells shadow boxes made to display shot glasses. These collectibles no longer need to be hidden in a cabinet. Show off how many wonderful places you have visited!
Hats
Hats are fun. Plus, there are so many cool ones to choose from. Visiting Florida for Spring Training? Then pick up a hat of your favorite team. Or, buy a very chic beach hat. Or head over to the House of Blues and buy a very cool fedora. You will be the envy of everyone when you show up wearing your new look.
Christmas Stuff
Am I the only one who puts up several Christmas trees? Each has its own theme. Thus, I need to check out every Christmas store when I travel. In the Keys, most gift shops have a Christmas section. In Key West, you can head over to the Conch Train Station on Front Street and you have a whole wall of ornaments to choose from.
In Disney Springs, there is a whole store dedicated to Christmas with all of the Disney magic possible. Traveling to South Florida? In Miami, there is The Christmas Palace. Christmas Etc. can be found in West Palm Beach.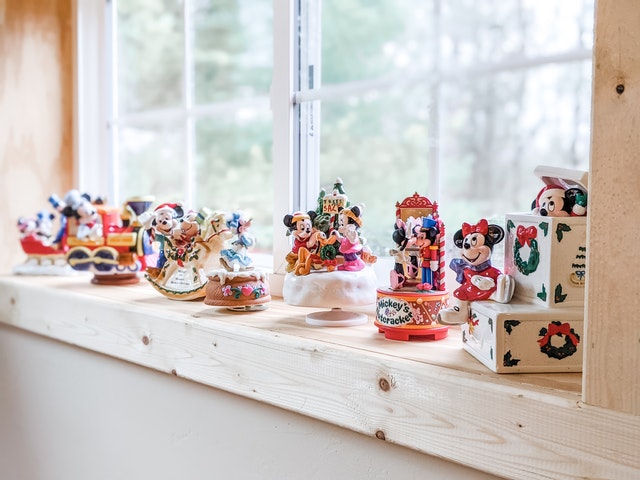 Books
This is one of my favorite things to buy while traveling. I find great, locally owned book stores, and then stock up on books by local authors and the history of Florida. One of the best places I love to shop is in Key West. Key West Island Bookstore is owned by an amazing couple and they carry the best books.
I have all of the Lucy Burdette Key West Food Critic Mysteries, in addition to books about pirates, the Overseas Highway, and the crazy folks who call Key West home. These books are usually not found in my local stores and, honestly, I love to support this store.
Sponges
Florida's past economies can be traced back to sponging. In Key West, it was very popular and in the shops around Mallory Square, you can buy natural sea sponges. Another town, famous for sponging is Tarpon Springs. The Greek influence on this town is seen immediately once you stroll a block or two. You can buy freshly made baklava and taste amazing Greek food. My favorite food stop is Rusty Bellies. Order the Peel and Eat shrimp and you will want to stock up on their swag from the gift shop.
Shells
Anyone who visits the beach wants to see and collect shells. Be careful collecting shells as you don't want to bring home anything living… that is a no no. Also, leave any conch shell you find alone. These should only be bought from quality gift shops. Best place in Florida for collecting seashells? Sanibel Island. Plan to spend an afternoon walking the beaches and seeing how many different kinds end up on the beach. The beaches are covered in shells and the sunsets on the island are amazing. If you are planning to stay for dinner, most places close shortly after sunset, so plan accordingly.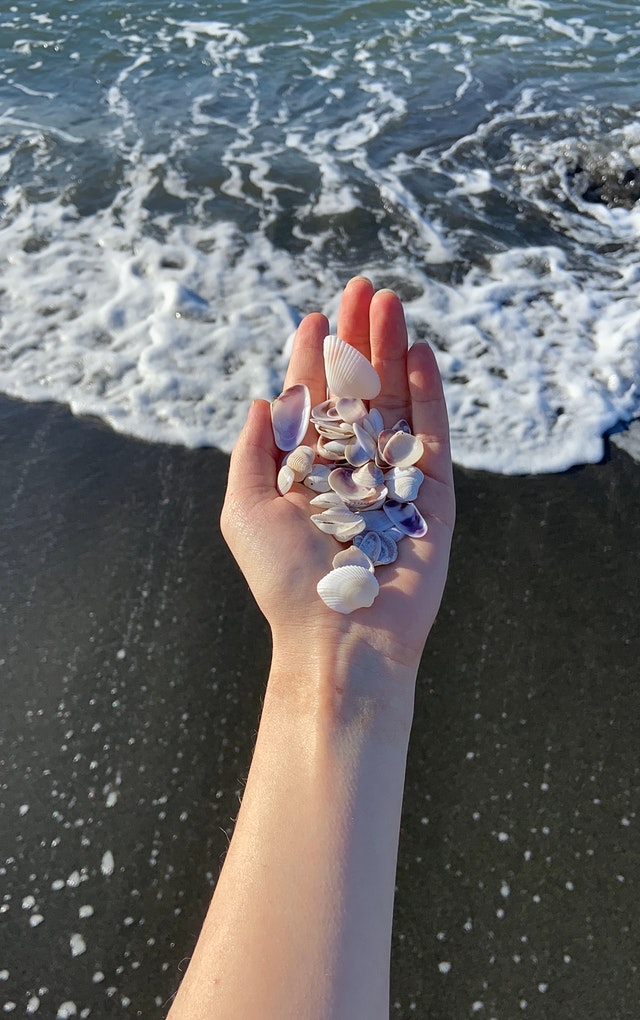 Cigars
I am not a cigar smoker (and I am not advocating smoking… it's a bad habit), but if you love cigars, then the State of Florida is your place. Florida used to be the cigar making capital of America.
In Key West, you can check out Rodriguez Cigar Factory. Watch them hand roll cigars and learn the history of the cigar industry in Key West. Ybor City, outside of Tampa was the heart of cigar making from the 1890s until the 1930s. There are still many places that honor the cigar making traditions in town. Disney Springs also has its own cigar shop.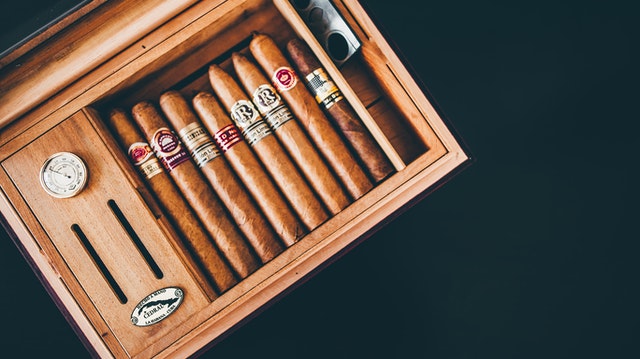 Space Stuff
Florida has a Space Coast. Here, you will find the Kennedy Space Center. Anyone who is mesmerized by anything space, or has ever dreamed of being in space, will love anything from here. Better yet, check their launch schedule and plan to be on location for a launch. The experience of seeing a launch is a once in a lifetime souvenir.
Art
Art is one souvenir that spans the price spectrum. From local galleries with high end showings to locally created art sold inexpensively by local artists themselves, there is much to choose from across the state. In Key West, Duval has many galleries to wander through. Plan a road trip to explore the Keys. I love the Rain Barrel in Key Largo. It's a great place to stop and pick up souvenirs. You can choose from art, crafts, clothing and even food. Plan to spend some time here wandering the shops and meeting the artisans.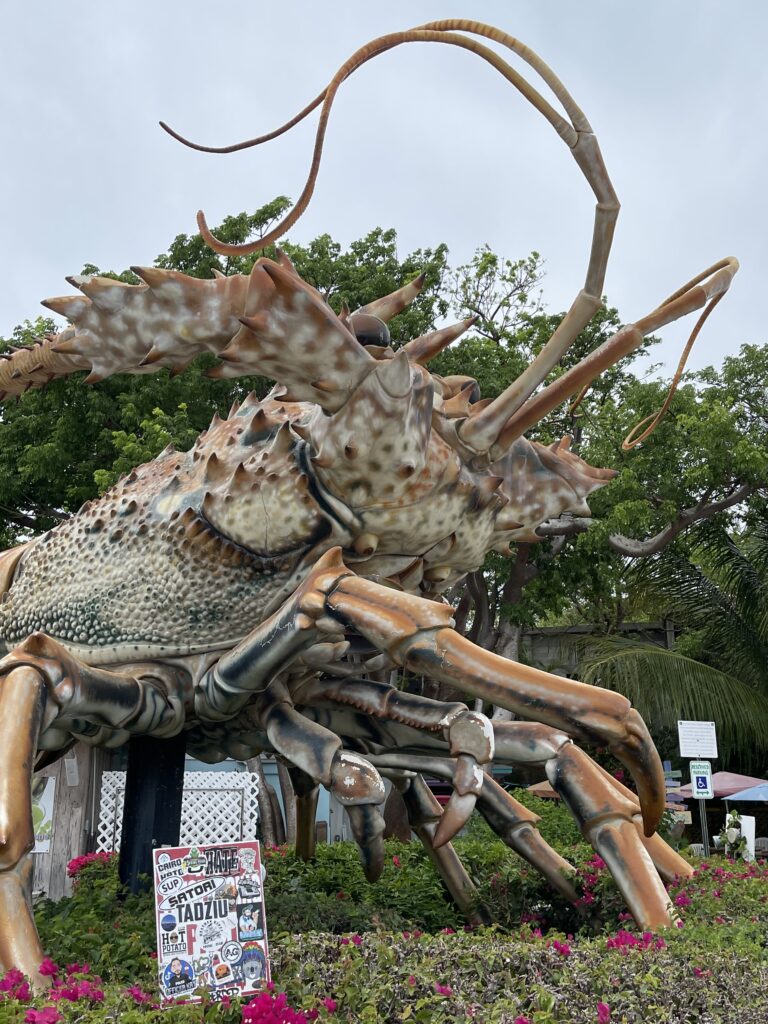 Every Saturday, in season, Winter Garden has a Farmer's Market. Here, they sell everything including beautiful art. Some of my very favorite art I picked up at the St. Petersburg Saturday Morning market. It's vibrant, unique and I just love it.
In Disney, check out the Art of Disney Store. There are figurines, limited edition prints, and posters any Disney fan would love. One can be found in Disney Springs and the other can be found in the Magic Kingdom, on Main Street USA.
Bonus
I could go on about the best souvenirs from Florida. Some are tangible and others are intangible… the memories of that day on the beach or watching a space launch or spending an afternoon on a sandbar in the Florida Keys. Maybe it's the Fountain of Youth Water from St. Augustine. Or maybe it's a beautiful piece of art made by a local artist.
Souvenirs are whatever we choose to remember an amazing trip, experience, or good times. What are your favorite souvenirs? I chose to pick up items I find on my travels to share my adventure with those I love. These souvenirs can be the perfect give for a special occasion, or simply just because.