I think you all know by now… I love Disney World. Just being on property makes my heart so very happy. Spring is an amazing time to visit, but if it's the only time of the year you can travel, go for it. Schools start to let out in June, so crowds may begin to increase. But, I will share a few tips to help make your trip amazing and a bit less stressful. Which brings us to the first question… what to wear to Disney World in June.
Weather
First, let's plan for the weather. This really drives what you wear and what you pack. The average high temperatures, for Central Florida, in June are in the upper 80's during the day and can fall to the mid-70's at night. But, let's remember, it's more about the "feels like" temperature.
The "feels like" temperature is driven by the dew point. The higher the dew point, the hotter and muggier it will feel. This is why a 75 degree day can feel cool or it can feel hot. See, it all depends on the dew point.
Bottom line, once the summer months begin, there will always be hot days if you are not from Florida. But, here's a secret, most Floridians escape the heat by staying indoors, but you are on vacation. Let's plan to be outside, enjoying the parks, the resorts, the food, and all of the fun.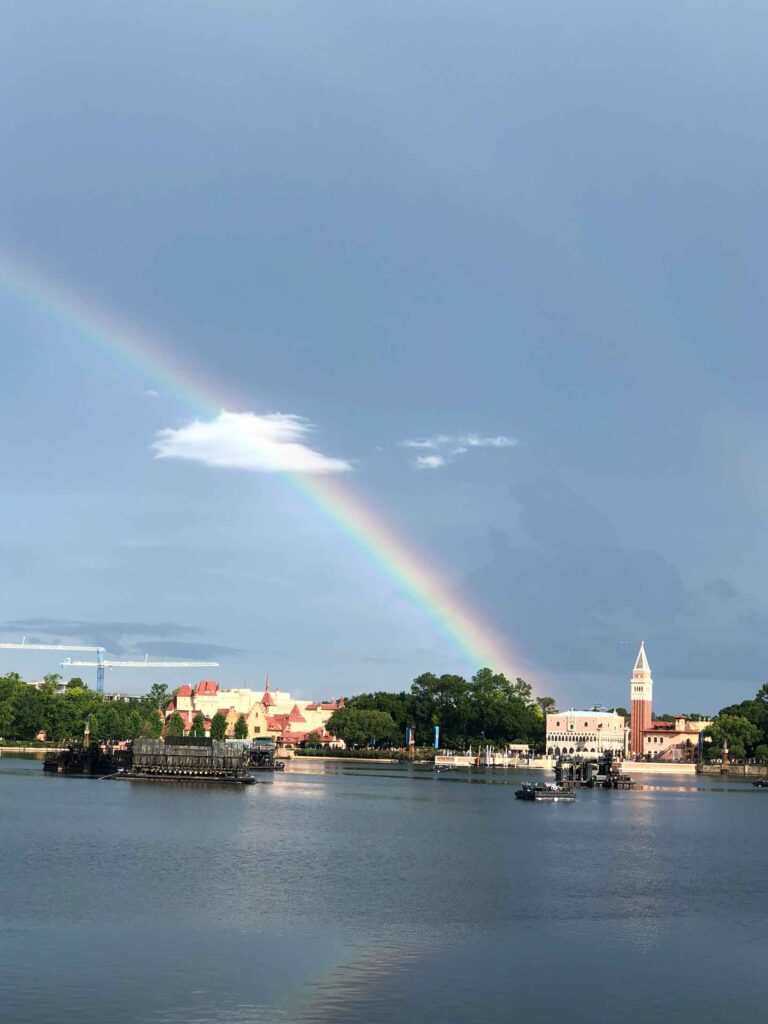 What to Pack
Let's start with the basics.
Tank Tops
Comfortable Shoes
Flip flops
Bathing suit
Light jacket
Let's face it, June is the beginning of hurricane season. So, plan for rain. A summer vacation to Florida usually has rain, plan on most afternoons. The good news the rain storms usually don't last that long. A good idea is to pack a poncho (why pay the Disney price for one when you can bring one far cheaper?). A poncho can also come in handy when riding water rides, like Splash Mountain. Nothing worse than getting soaked and then walking around. Or, maybe that's just me.
As I have noted in the past, I pack a Disney backpack and ears for my trips. When I head out to the parks, my backpack includes a hat and a raincoat/poncho in case of rain. Check out ShopDisney for very cute backpack options.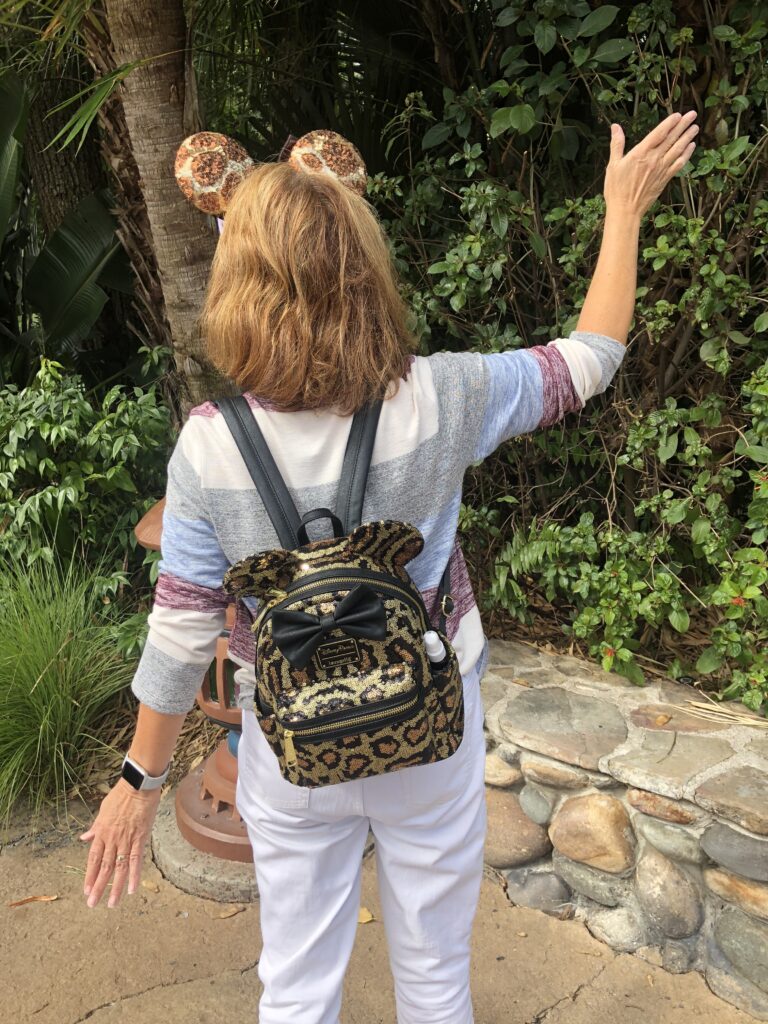 I also include a refillable water bottle. There are water stations around you can use to refill your bottle and you can always ask a Cast Member for a free glass of water. No need to pay for bottled water. An important thing is to stay hydrated. Florida summer heat and no water is a deadly combination. I have seen more than one person go down and it's not fun for them or their family. So, stay hydrated and…. wear sunscreen. Sunburns are brutal too.
Don't want too much sun exposure? Remember to wear sunscreen, but also pack a hat to cover your head and protect your face. There are great long-sleeved shirts that offer sun protection with breathable fabric. They are lightweight, dry easily, if riding a water ride, and can help you from getting sunburned.
Dress Code?
When planning your Disney vacation, it all comes down to personal preference on your hotel room. There isn't a dress code for each resort. After all, a Disney World vacation is just that… a vacation.
But, that said, there are basic dress code rules we all need to follow when visiting the Disney parks, water parks, some restaurants, and even playing golf. Bottom line… here's what Disney says on their website. Disney is meant to be a casual family orientated environment. "In that spirit, we ask you use your discretion and common sense."
If you want to pack light, there are onsite laundry services. Some resorts offer self-serve and others also have valet laundry services. If you are back at the hotel, enjoying the pool, put a load of laundry on. You can have it text you when the load is done, so you never miss a minute of the fun.
Playing golf? Which, if you love to play golf, plan to play on one of the Disney courses. They are amazing. Don't want to bring your own clubs, no worries. You can rent, top of the line clubs. But, plan to pack appropriate golf attire to play, or you may be denied access to the course.
Men – slacks or Bermuda-length shorts and collared golf shirts
Women – Bermuda-length shorts, skirts, skorts, capris or slacks. Can wear sleeves shirts, but no tank tops.
Attending one of Disney's special events, like Mickey's Not So Scary Halloween? You are encouraged to be creative, but be sure to follow the costume guidelines.
Want to wear a costume while at a Disney park? You can… but there are rules if you are under 13 years old and over 14 years old. Check out the rules here.
Planning a special diner? Double-check your restaurant for any dress code rules. Disney Signature Dining Experiences expect you to dress in "attire that respects the restaurant's sophisticated and upscale aesthetic." But, what a fun way to wear that really cute summer dress and strappy sandals!
Going to a water park? You should say yes to this. They are so much fun. But, remember your swimwear needs to be appropriate for a family environment. And … no buckles, rivets, zippers, or exposed metal.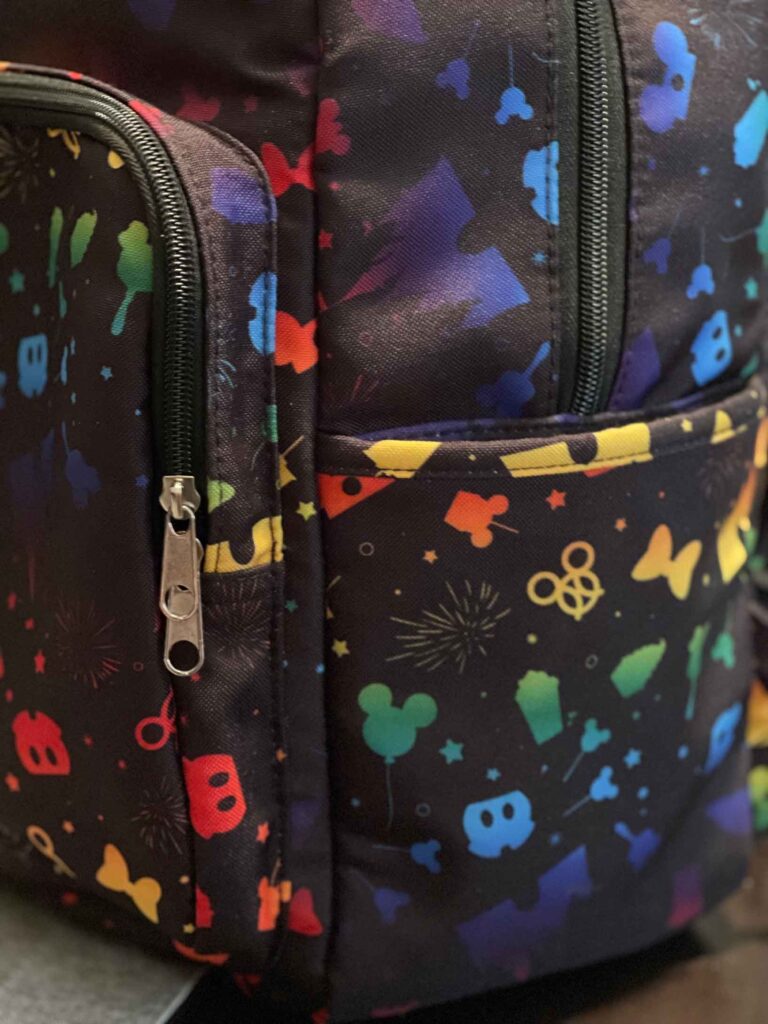 Travel Tips
As promised, let's talk about ways to stay sane while visiting Disney. Or, at least lessen the overload of a fun filled day with lots of people. I am going to be honest, the busiest times to visit Disney are when school is not in session. Summer, Spring Break, Christmas, you get the idea. But, if you have to travel during those times, let's talk about reducing the stress.
Plan time away from the parks. Enjoy your resort. Spend time by the pool, with an amazing cocktail. Or, resort hop. Yep, that's a thing. Go see another resort, can't use their pool, but try their restaurant, walk the grounds, or even check out their gift shop. Each resort offers unique souvenir options.
You will want to build in breaks to avoid overload. Even us adults get cranky with long days of walking, Florida heat, and no breaks. Go back and grab an afternoon nap, or just enjoy a cool drink in a comfy chair in the hotel lobby. Whatever works for you. A Disney trip doesn't need to be non-stop. Remember, it's your vacation, relax, enjoy and have a great time.
Disney characters are back. You can meet and greet your favorite character. Probably will need to stand in line and wait. But, use your Disney app to watch wait times or schedule times with Genie to avoid long lines and long wait times.
Magic Kingdom is always a must visit park. Which means, it will usually be the most crowded. Especially around the time of fireworks. Don't want to watch the fireworks? Plan to ride some of the more popular rides during that time. Waits are usually less. Or don't want to be in that big of a crowd? Watch the backside of the fireworks. Stand in front of Gaston's. Offers a great backside view, and usually, no one else is around.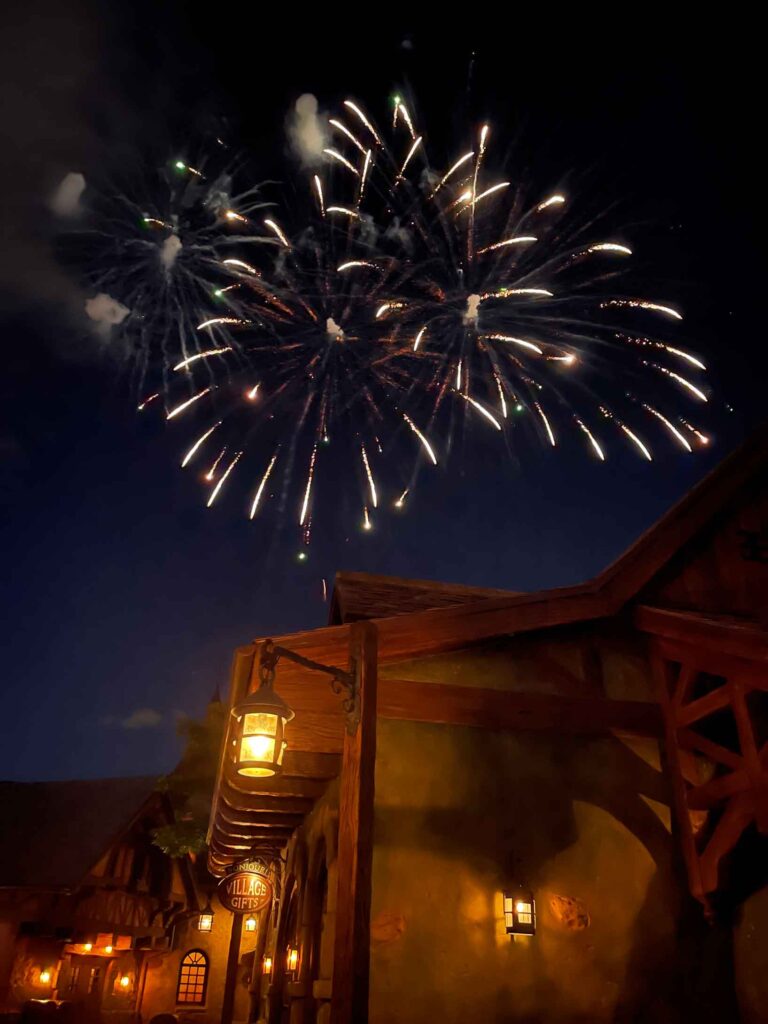 Animal Kingdom is a fun place to spend the day. It's more than an amusement park. It's a zoo, with Disney magic. Sign up to be a Landry's Select member and never worry about a table reservation at Yak & Yetti. The bar at Restaurantasaurus in Dino Land usually isn't too crowded and offers a cool place to enjoy a cocktail. (P.S. they have a full bar)
Epcot offers the least amount of places to step out of the rain. Check the weather, if it looks like rain, bring your poncho. But, here's a great tip. Plan to hop over to Epcot after it rains (or while it's raining) because a lot of people leave. The park becomes less crowded and usually, you can find a very nice place to eat. If you can't get in with reservations or walk-up, my go to here is Regal Eagle. It's a quick service, but there is lots of seating.
Last but not least, is Hollywood Studios. Because of Stars Wars, this park can get crowded. But, like the other parks, there are places to go if you want to avoid crowds. Baseline offers great snacks and cocktails. First come first served seating, but most days, we never struggle to find a spot. That said, we are a small group usually no more than three. If you are a larger group, you may not find seats as easily.
I love Hollywood Studios at night. I get more of the retro vibe and let's face it, Star Wars at night is just amazing.
A good idea for rainy days is to plan to visit parks with more indoor attractions. Most of Epcot and Animal Kingdom are outdoors. Magic Kingdom and Hollywood Studios offer more indoor attractions and rides. But, be warned, those will be busier on a rainy day. Or, maybe simply skip the parks and plan a sit down meal, or even a spa day. Or, head over to Disney Springs and catch a movie. Rainy days are a good time to explore all that Disney offers, just be creative.
Bottom line, pack for a vacation. Pack for the activities you are planning. Pack for the weather. And most of all, pack for fun!