Hey there fellow travelers, are you ready for an adventure under the sea? Look no further than Sanibel Island! This charming island off the coast of Florida is a snorkeler's paradise for all skill levels. So grab your fins and let's dive into all the amazing things this island has to offer.
Sanibel Island is a barrier island with an east-west orientation: most are north-south. Hence, the island is gifted with great sandy beaches, facing due south and southwest for 15 miles along the Gulf of Mexico.
Captiva Island
First stop, Captiva Island. This hidden gem is the perfect spot for beginners and seasoned snorkelers alike. With crystal clear water and calm currents, it's the ideal place to get comfortable with your gear and spot some colorful fish. Just watch out for those cheeky dolphins, they love to make an appearance and show off their tricks!
Boy, oh boy, this place is the real deal! Picture this: You're nestled on a secluded white sand beach, your whole family by your side, and the world feels miles away. No, this isn't some far-fetched daydream, it's Captiva Island! Unspoiled by hoards of tourists, this place offers a tranquil retreat that's just perfect for families. And did I mention the snorkeling? Get ready to dive into an underwater world brimming with colorful corals, and playful sea turtles, and if you're lucky, you might even spot a nurse shark! But don't worry, despite their intimidating name, these guys are as chill as the island vibes here. So, why wait? Pack your snorkel gear, and make some waves, Captiva style!
Captiva and Sea Shells
Just when you thought Captiva Island couldn't get any better, let me tell you about its pristine sand and shell game! Oh boy, does it have a shell game. We're talking over 250 types of shells! Yup, you heard right. It's like the island threw a party and invited every shell in the ocean. So, when you're done playing with the fishes, take a leisurely stroll along the beach, and let's see who can find the most unique shell. Whether you're a shell connoisseur or a casual Beachcomber, this place will have you feeling like a treasure hunter in no time. And while you're at it, why not start a friendly competition with your travel buddies over who can spot the rarest shell? Don't forget to pack an extra bag, though. With the abundant shells here, you'll need all the space you can get!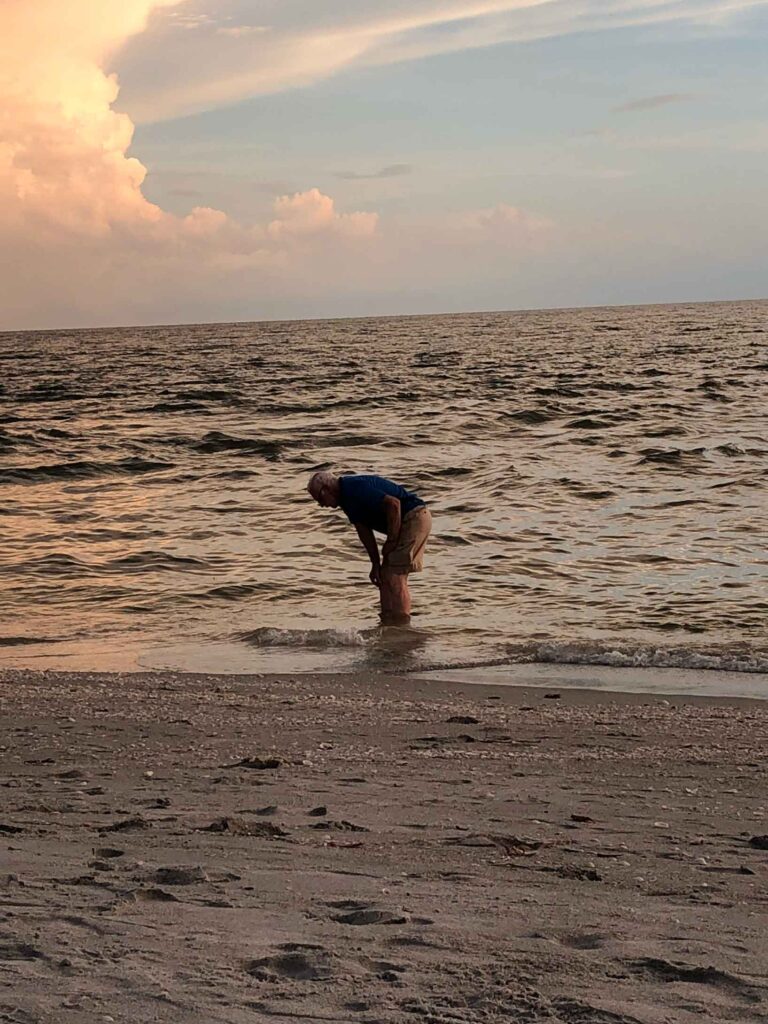 Bowman's Beach
Next up, Bowman's Beach. This secluded stretch of sand is perfect for a peaceful snorkeling session. The shallow waters are home to vibrant coral reefs and playful sea turtles. And if you're lucky, you might even spot a majestic manatee gliding by.
Bowman's Beach isn't just a hidden treasure; it's a hustling, bustling spot that ranks high on the popularity charts for Sanibel Island. It's the island's social butterfly, and it's not hard to see why. It's got everything: sandy shores that look like they've been dusted with powdered sugar, tranquil waters that shimmer under the Florida sun, and an underwater spectacle that'll make you feel like you've stepped right into a National Geographic documentary. Plus, because of its popularity, Bowman's Beach is also a great place to meet fellow snorkelers and share stories and tips. So, if you're looking for a location that combines the serenity of nature with a lively atmosphere, Bowman's Beach is your ticket – just remember to arrive early to get a good spot!
Cayo Costa State Park
For those looking for a more unique experience, make your way to Cayo Costa State Park. This uninhabited island is home to some of the best snorkeling in the area, thanks to its man-made reef structures. Swim through schools of tropical fish and marvel at the stunning coral formations. But the real highlight here is the chance to spot nurse sharks in their natural habitat. Don't worry, they're harmless – just be sure to keep your distance and respect their space. Plus, after a day of snorkeling, you can take a break and enjoy some amazing seashelling on Cayo Costa's pristine shores. It's truly a one-of-a-kind adventure that will leave you with unforgettable memories.
Buckle up, adventurers, because getting to Cayo Costa State Park is an adventure in itself! This untouched paradise is only accessible by boat or ferry, making it an exclusive experience for those willing to embrace their inner explorer. You can sail your own boat, if you have one (lucky you!), or you can hitch a ride on one of the local ferry services from Pine Island ( a short 4 nautical miles trip), Captiva Island, or Punta Gorda. Just remember, this isn't your typical commute – you might be accompanied by a pod of playful dolphins or get a fly-by from a majestic osprey. So, don't forget to pack your sense of adventure along with your snorkeling gear!
Lighthouse Beach
As the oldest lighthouse on Florida's Gulf Coast, Lighthouse Beach is a must-visit for any history buffs out there. But it's also a fantastic spot for snorkeling! The shallow waters are perfect for beginners, and you'll still get to see some impressive marine life. Keep your eyes peeled for sea turtles making their way through the water or maybe even catch a glimpse of a curious manatee passing by.
After a day of snorkeling, be sure to take a stroll along the beach and admire the iconic Sanibel Island lighthouse. Built in 1884, it has served as a symbol of safety for sailors navigating these treacherous waters. And with its picturesque views and soft sand, Lighthouse Beach is the perfect place to unwind and soak up some sun after your snorkeling adventure.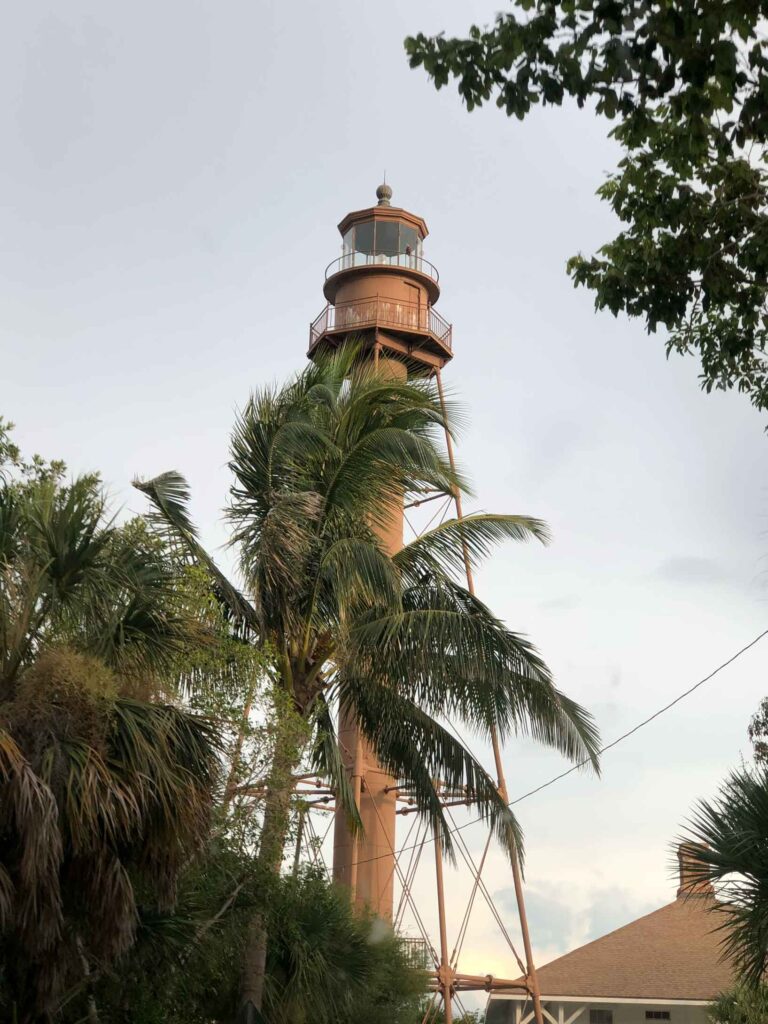 Sea Shelling
Did you know that Sanibel Island is also known for its amazing seashelling? It's one of the best places on earth to look for sea shells. That's right, you can spend hours combing the miles of beaches for unique shells and adding them to your collection.
But shelling isn't just a fun activity – it's also great for your mental health. The peacefulness of the search and the thrill of finding that perfect shell can help reduce stress and improve overall well-being. So why not take a break from snorkeling and try your hand at shelling while on Sanibel Island?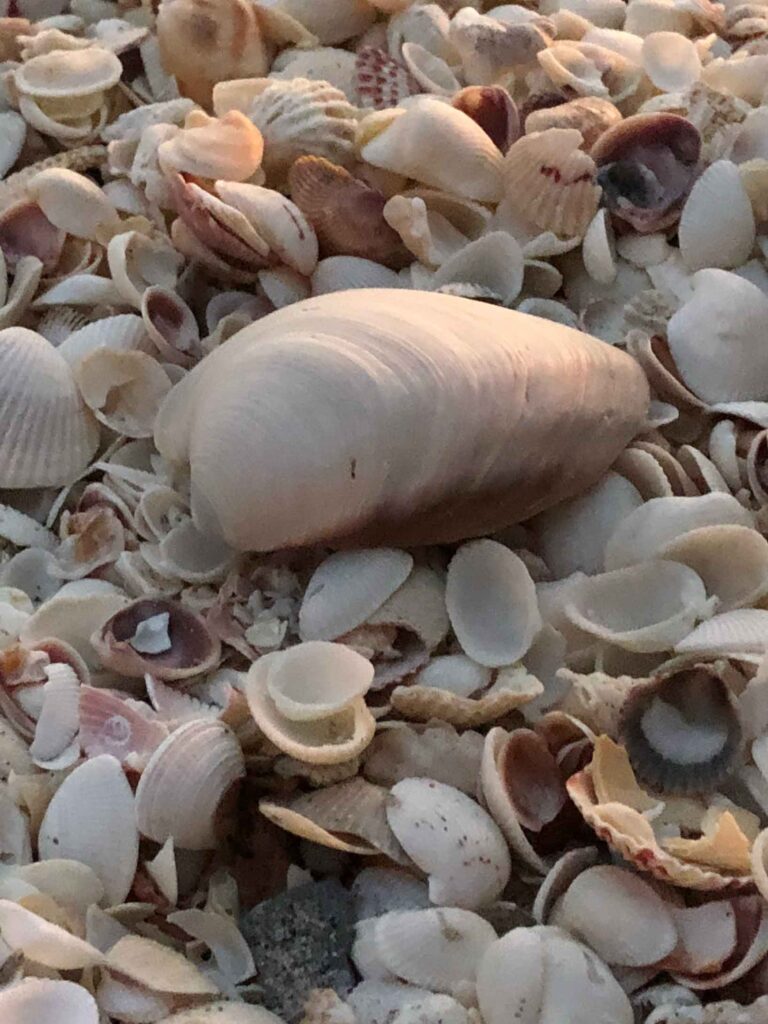 Fresh Seafood
All that snorkeling is bound to make you hungry, and lucky for you, Sanibel Island is home to some of the best seafood restaurants in the area. From casual beachside dining to upscale waterfront eateries, there's something for every taste and budget. Be sure to try some fresh local catches like grouper, snapper, and stone crab claws – your taste buds will thank you!
The Gulf of Mexico isn't just a playground for marine enthusiasts. Oh no, it's also a veritable smorgasbord of fresh seafood! The warm waters of the Gulf serve as a nursery for an array of seafood. So, when you're diving into your seafood dinner on Sanibel Island, you can bet your flip-flops that your dish was likely swimming in the Gulf that very morning. And the cherry on top? A lot of the restaurants are situated right on the water, so you can savor that succulent seafood while basking in the glow of an epic sunset. It's a feast for your stomach and your eyes! Go ahead, take a moment to picture that Instagram-worthy scene.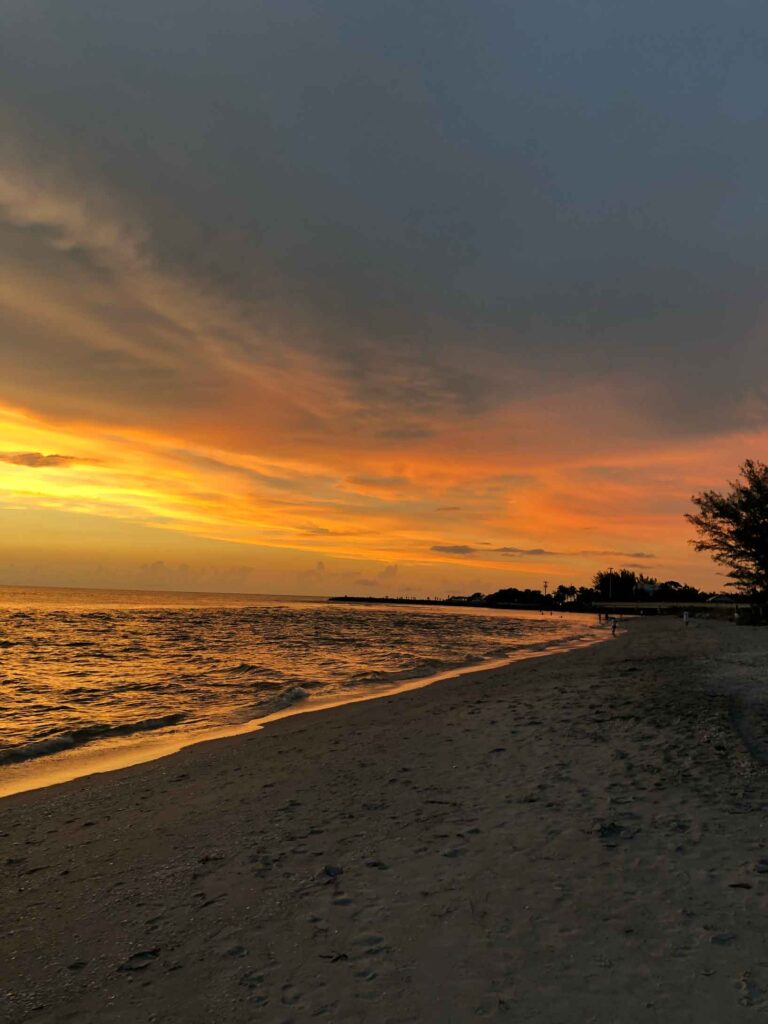 Private Snorkeling Trips
For a truly unique experience, consider booking a private snorkeling trip. You'll have the freedom to explore at your own pace and possibly even discover hidden gems off the beaten path. Plus, with an experienced guide, you can learn more about the marine life and ecosystem of Sanibel Island. It's a great way to create lasting memories and make the most out of your snorkeling adventure.
Other Snorkeling Options
If you're the kind of person who prefers to go with the flow, we've got snorkeling options for you too! One popular choice is to join a group snorkeling trip – it's a great way to meet fellow underwater explorers and share a few laughs (or gurgles, in this case). For those who favor the road (or waterway) less traveled, how about a self-guided snorkeling tour? Just rent some gear, get a map of the best spots, and you're good to go!
Best Time to Visit
So, you might be wondering, "When is the best time to snorkel my heart out on Sanibel Island?" Well, my friend, you're in luck because Sanibel is a year-round destination. However, if you want to make the most of your visit, consider planning your trip between December and April. This period is often considered the peak season because of the pleasant weather with less rain, making it perfect for snorkeling and beach activities. Plus, during this time, the water visibility is at its best, enhancing your chances of spotting those elusive sea turtles or colorful coral reefs. But remember, this is also when the island is busiest (and accommodation prices can be at their highest), so early booking is a smart move. Now, plan out that snorkeling adventure, pack those flip flops, and I'll see you on the beach!
Ready to go? Grab our FREE Ultimate Travel Checklist!
How do you get to Sanibel Island?
If you're already picturing yourself snorkeling with the sea turtles, then let's talk logistics. To get to Sanibel Island, you've got a couple of options. If you're coming from afar, flying into Southwest Florida International Airport (RSW) in Fort Myers is your best bet. From there, it's a straight shot to Sanibel Island – just a scenic 45-minute drive over the Sanibel Causeway. Keep those sunglasses handy, the views are stunning! Flying carpets and teleportation are unfortunately still in beta testing, so we recommend renting a car or grabbing a taxi. If you're closer, you might consider the great American road trip. Just remember, when you get to the toll booth on the causeway, it's a $6 entry fee, so have your cash or card ready. See, getting to paradise isn't that hard, is it?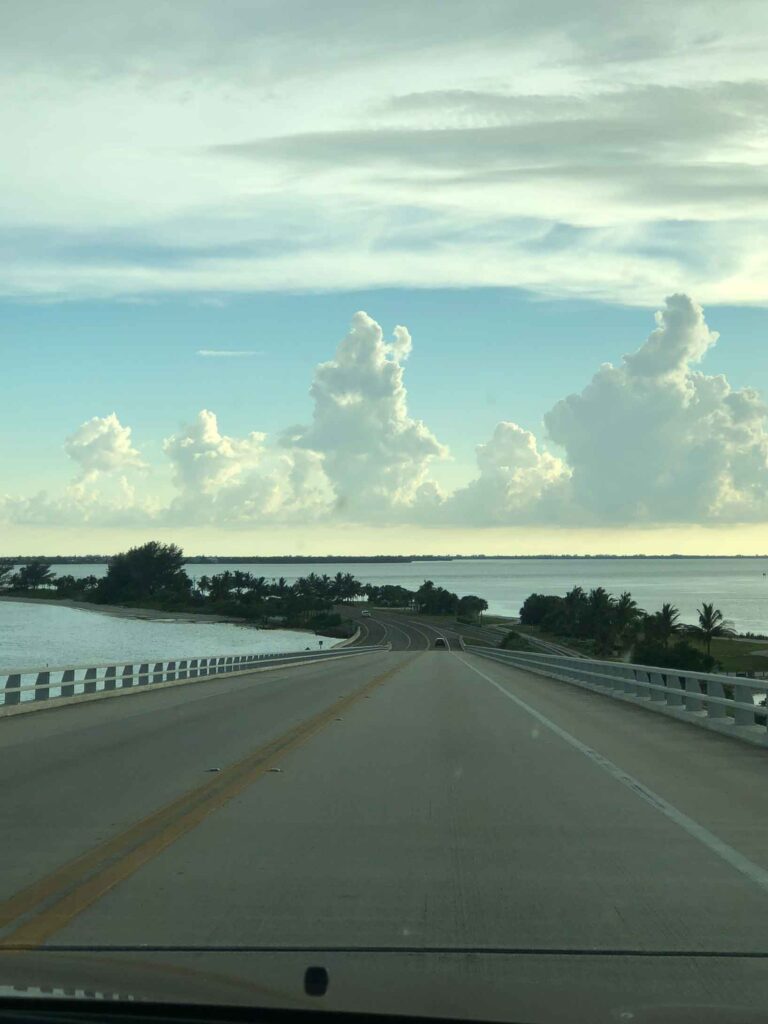 Snorkeling Safety 101: Don't Be a Fish Out of Water!
Before we dive right into more sea shenanigans, let's get serious for a hot minute and talk about safety. When it comes to snorkeling, safety, my fine finned friends, should be your top priority.
Buddy up! Just like that time you ate too much seafood and had to be rolled back to your hotel room (don't worry, we won't tell), it's important to have a buddy with you when snorkeling. The underwater world is beautiful but unpredictable, so having a buddy gives you the reassurance that someone's got your back… or your snorkel!
Know your limits. Sure, you may feel like Aquaman while snorkeling, but remember, even he has limits. If you're feeling tired or the current is too strong, it's okay to take a break. After all, the fish aren't going anywhere!
Don't touch! This one's not just for the clumsy folks who knock over everything they touch. The underwater world is full of delicate creatures and ecosystems that can be harmed by too much human contact. Plus, some stuff down there can sting, so play it safe and keep your hands to yourself.
Remember, nothing spoils a good snorkeling trip like a visit to the emergency room. So, keep these tips in mind and ensure your underwater adventure is a safe one!
Check out all of our Florida adventures!
Artificial Reefs?
Under the blue waves of this tropical paradise, a whole new world awaits you – a world of coral reefs and artificial reefs.
The natural coral reefs near Sanibel are like Van Gogh's "Starry Night," but underwater. They're teeming with sea life from rainbow-colored fish to graceful sea turtles that might just give you a friendly nod as they pass by.
Now, if you sail a bit further from the coast, you'll find the artificial reefs. These man-made reefs, some of which are sunken ships, play host to a whole ecosystem of marine life. It's like Mother Nature's version of an apartment complex with a really strict HOA. Every nook and cranny is packed with critters from playful dolphins to curious octopuses, to moray eels.
Edison Reef
Be sure to head on over to the magnificent Edison Reef, a hot spot for all you snorkeling enthusiasts out there. Edison Reef is a man-made reef located about 15 miles west of Sanibel Island, and made from the remnants of an old bridge (talk about recycling!). Don't let its man-made roots fool you though, this underwater metropolis is bustling with life. From swaying sea anemones playing a game of hide-and-seek with tiny clownfish, to majestic stingrays doing a fly-by, the sights here are simply electrifying (Pun intended!).
Charlie's Reef
Next up on our tour de sea is the legendary Charlie's Reef. Now, I know what you're thinking: "Who the heck is Charlie?" Well, folks, that's a well-guarded island secret. Some say he was a pirate; others believe he was a dedicated snorkeler who spent more time with the fishes than landlubbers. But whatever his story, Charlie sure knew how to pick a snorkeling spot!
Charlie's Reef is a natural gem nestled between the beautiful Bowman's Beach and the pristine Cayo Costa State Park. It's like the middle child who got all the good genes. The reef is a veritable rainbow of coral – a multi-story underwater condo for a diverse range of sea critters.
So, whether you're a seasoned snorkeler or a first-timer, the underwater landscape of Sanibel Island is one you won't want to miss. Just remember, it's not a race – the best way to experience this underwater wonderland is to take it slow, stay calm, and let the magic unfold before your eyes.
Interested in snorkeling in other parts of Florida? Check out snorkeling in the Florida Keys
Other Water Activities
Sanibel Island isn't just about snorkeling, folks. If you're not so keen on swimming with the turtles or exploring underwater reefs, there's a host of other water activities to keep you entertained.
Ever tried paddleboarding? It's like walking on water, only way more fun and a great workout too! And, if you can't get enough of those playful dolphins, why not join a dolphin watching cruise? You'll get to see these beautiful creatures in their natural habitat – a truly magical experience. For the daredevils out there, give jet skiing a whirl. It's a thrilling way to take in the stunning coastline. So, whether you're a fan of leisurely kayak excursions through the mangroves or heart-racing speedboat rides, there's definitely no shortage of water fun on Sanibel Island. Dive in!
So pack your snorkel gear, grab a beach towel, and get ready for an unforgettable underwater adventure on Sanibel Island. And who knows, you might just discover a new favorite spot to add to your travel bucket list. Happy snorkeling!