Who doesn't love ice cream? It's the perfect treat to cool you down on a hot day or comfort you when life gets tough. And when it comes to ice cream, Orlando has some of the best ice cream shops out there. So let's take a look at some of the best places to get your scoop fix in the city and central Florida.
Greenery Creamery
First up, we have Greenery Creamery. This gem of a shop is known for their unique and creative flavors like Lavender Honeycomb and Avocado Toast (yes, you read that right). And if you're feeling extra adventurous, try their Charcoal Oreo flavor – it's surprisingly delicious. Plus, they use eco-friendly packaging, so you can indulge guilt-free.
With two locations, conveniently nestled in Downtown Orlando and Sanford, Greenery Creamery is Orlando's first artisanal ice cream boutique. They're churning out deliciously unique flavors, and with each spoonful, you can practically taste the love and craftsmanship that goes into its making if delicious ice cream.
Kelly's Homemade Ice Cream
Next on the list is Kelly's Homemade Ice Cream. This family-owned business has been serving up homemade scoops since 2003. They have over 100 flavors in their rotation, all made in small batches, including seasonal specialties like Pumpkin Spice and Peppermint Bark. And with dairy-free and vegan ice cream options available, there's something for everyone at Kelly's.
Twistee Treat
If you're in the mood for a classic soft-serve ice cream cone, head over to Twistee Treat. This iconic ice cream stand is shaped like a giant ice cream cone – talk about Instagram-worthy! And their signature swirl cones are a must-try. Plus, with multiple locations throughout the Orlando area, you're never too far from a tasty treat.
Jeremiah's Italian Ice
For a refreshing and fruity option, check out Jeremiah's Italian Ice. Their creamy ices come in a variety of flavors like Lemon, Mango, and Cotton Candy. And if you want to take your ice cream game up a notch, try their Gelati – layers of ice cream and Italian ice, topped with a dollop of soft-serve.
Disney's Beach Club Resort
Disney may be known for their theme parks, but they also have some amazing ice cream options. At the Beach Club Resort's Beaches & Cream Soda Shop, you can indulge in their famous Kitchen Sink – a massive sundae filled with scoops of your choice, toppings, and even a whole can of whipped cream!
Ginter's Swirl Ice Cream
For a taste of old-school charm, head over to Ginter's Swirl Ice Cream. This retro ice cream parlor has been around since 1966 and is known for their homemade ice cream cakes. And with flavors like Banana Pudding and Birthday Cake, you'll want to try them all.
Florean Fortescue's Ice Cream in Diagon Alley
Calling all Harry Potter fans! Make sure to stop by Florean Fortescue's Ice Cream in Diagon Alley at Universal Studios. This magical spot serves up flavors like Butterbeer and Strawberry & Peanut Butter, and the shop itself looks straight out of the books.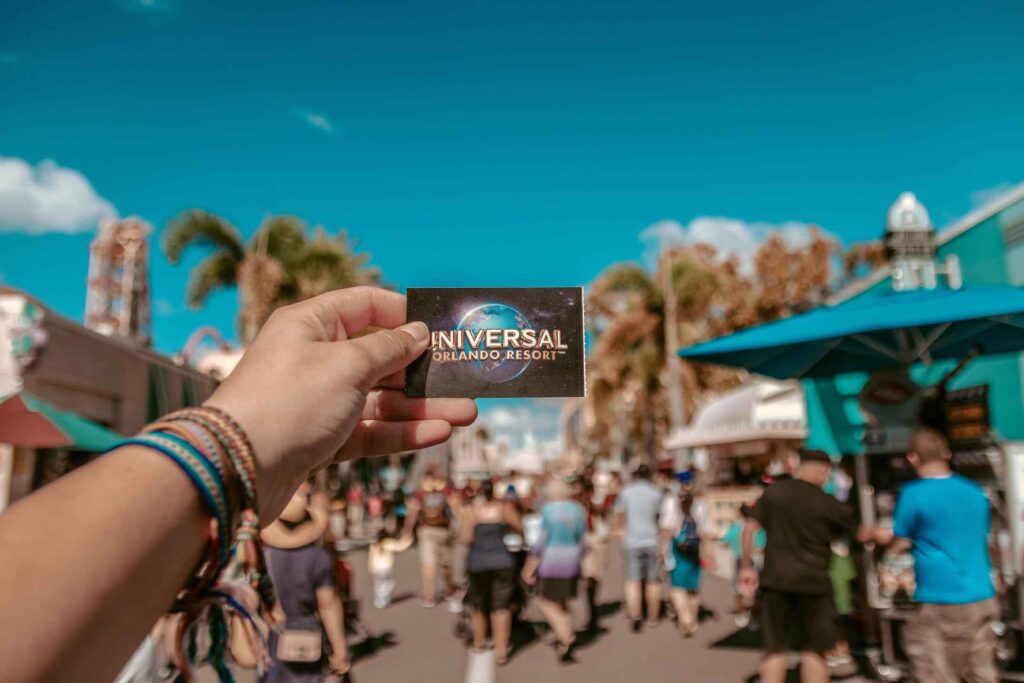 Toothsome Chocolate Emporium
Another must-visit at Universal is Toothsome Chocolate Emporium. While they're known for their decadent desserts, don't overlook their handcrafted milkshakes. The Red Velvet and Key Lime Pie flavors are out of this world.
Now, here's a swirly, twirling scoop of trivia for you – ever wondered who among these creameries has a soda fountain, just like in the good old days? Well, it's none other than The Toothsome Chocolate Emporium at Universal! That's right, folks, it's not just about ice cream here – they've also got a fully functional soda fountain! So, if you're in the mood for a fizzy treat, be it an old-fashioned root beer or an adventurous concoction of flavors, they've got you covered. It's Ice cream and soda, a match made in sweet-tooth heaven!
If you're looking for unique and creative ice cream flavors, look no further than Salt & Straw at Disney Springs. With flavors like Honey Lavender and Almond Brittle with Salted Ganache, you'll be in for a real treat.
Ghiradelli Chocolate
And speaking of treats, Ghiradelli Chocolate at Disney Springs is a chocolate lover's dream. While their ice cream selection may be smaller than other spots on this list, their sundaes and floats are simply divine.
As if you needed any more reason to visit these amazing ice cream spots in Orlando, July is National Ice Cream Month and the third Sunday in July is National Ice Cream Day. So why not plan your trip to Orlando during this deliciously sweet month?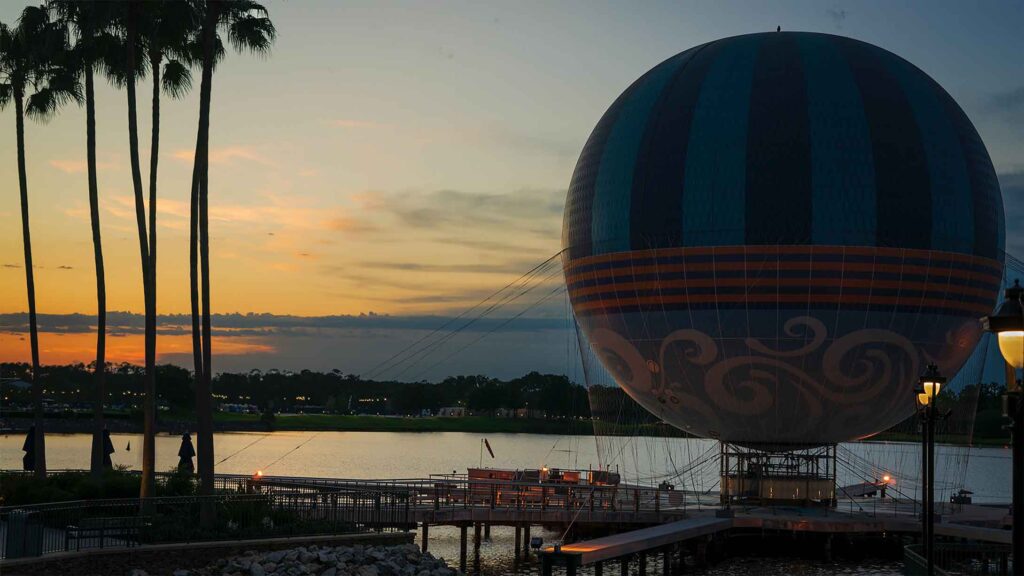 Frozen Nitrogen Ice Cream
Now, let's talk about a place that's been chilling the ice cream game since 2017. Yes, friends – I'm talking about Frozen Nitrogen Ice Cream. Now, I know what you're thinking – nitrogen? In ice cream? But hold on to your spoons, because this isn't your ordinary ice cream parlor. Inspired by food science, this place takes your typical ice cream experience to a whole new level, turning it into an extraordinary culinary spectacle right before your eyes. They plunge your chosen flavor into a cloud of liquid nitrogen, freezing it instantaneously and creating an exceptionally smooth and creamy treat that'll make you question everything you thought you knew about ice cream. So, next time you're in Orlando, make sure to pop into Frozen Nitrogen Ice Cream. It's more than just a dessert – it's a delicious science experiment you get to eat!
Abracadabra Ice Cream Factory
Speaking of magical experiences, up next on our lip-smacking tour is the Abracadabra Ice Cream Factory. Now, this isn't your run-of-the-mill ice cream shop, oh no! This place is where ice cream dreams come true. It's like Willy Wonka had a love child with David Copperfield and voila – Abracadabra Ice Cream Factory was born! Here, they conjure up your favorite ice cream right in front of your eyes using liquid nitrogen. The result? An extraordinarily creamy, smooth concoction that'll have you exclaiming 'ice cream, you scream, we all scream for ice cream!' faster than you can say hocus pocus! So, if you're looking for an ice cream experience that's a bit outside the pint, Abracadabra Ice Cream Factory is just the ticket. Trust me, you'll want to pull a disappearing act here more often than you think!
​Which Flavor??
Choosing an ice cream flavor is like choosing your wardrobe – it's a personal statement about who you are. At Florean Fortescue's Ice Cream in Diagon Ally, take a walk on the wild side by trying one of their magical flavors like Earl Grey and Lavender, or stick to the classics like chocolate and vanilla. If you're at Toothsome Chocolate Emporium, remember that chocolate goes with everything, so don't be afraid to mix it up with flavors like Chocolate Brownie Bark or Chocolate Banana Brain Freeze. At Salt & Straw in Disney Springs, dare to try their innovative flavors – who knows, you might just find a new favorite. And remember, the best way to find your perfect flavor is to sample, sample, sample. Don't be shy, ask for a taste or two, or three. After all, in the world of ice cream, there are no wrong choices, only delectable discoveries. 
Unique & Must-Try Flavors
Let's dive deeper into some of the unique and must-try flavors at these Orlando ice cream spots. Greenery Creamery is known for their whimsical and Instagram-worthy flavors like Unicorn Milk, Birthday Cake Fudge, and Cereal Killer – all made with locally sourced ingredients. Kelly's Homemade Ice Cream offers a rotating menu of seasonal flavors, but their fan favorites include Blueberry Lavender and PB&J. Twistee Treat boasts over 30 flavors, including some unexpected options like Cotton Candy and Cherry Amaretto. At Jeremiah's Italian Ice, don't miss out on trying their famous Gelati – a combination of Italian ice and soft serve ice cream in one cup.
Pairing Ice and Toppings
When it comes to pairing ice cream flavors and toppings, the world is your oyster. At Greenery Creamery, try pairing the Unicorn Milk with Fruity Pebbles for a nostalgic breakfast-inspired treat. If you're at Kelly's Homemade Ice Cream, why not pair the Blueberry Lavender ice cream with a dash of lemon zest topping? It's a refreshing combination that hits all the right notes. For those at Twistee Treat, the Cotton Candy flavor pairs well with popping candy topping, creating a party in your mouth with every bite. Jeremiah's Italian Ice's Gelati is great on its own, but try adding a dollop of whipped cream on top for some extra indulgence. And at Disney's Beach Club Resort, top your Sea Salt Caramel Ice Cream with crushed pretzels to balance out the sweetness with some added salty crunch. Remember, these are just suggestions, feel free to mix and match to your heart's desire and find your own perfect pairings!
Best Times to Visit
While there's never a bad time to indulge in ice cream, it's always worth considering the best times to visit these popular spots. Try to avoid peak hours and days (like weekends) when lines may be longer. And if you're visiting Disney or Universal, make sure to check the theme park calendars to see if there are any special events or promotions happening that could affect crowds. But above all else, remember to have fun and enjoy every sweet, creamy bite of the best ice cream in Orlando!  
Ice Cream is a Health Food
Sure, ice cream is a sweet treat that's hard to resist, but did you know it also comes with some surprising health benefits? You betcha! Ice cream is a source of essential nutrients like calcium and phosphorus, vital for strong teeth and bones. Not to mention, it's a protein source, which helps to repair body tissues and build muscles. And the best part? Ice cream can lift your mood – it's not just your imagination! Studies have shown that the calcium in ice cream can help to reduce the risk of colon cancer and kidney stones too. So, while you're savoring every spoonful of Orlando's finest frozen delights, remember you're doing your body a favor too! But remember, moderation is key. Enjoying a scoop or two occasionally is a great way to reap these benefits without overindulging.
A Scoop of Ice Cream Facts
And finally, here's the inside scoop to make your ice cream adventure even more fun! Did you know that it takes about 50 licks to finish a single scoop ice cream cone? Or that the biggest ice cream sundae in recorded history was made in Alberta, Canada in 1988 and weighed a whopping 24 tons! That's a whole lot of ice cream! Here's another cool fact – the most popular ice cream topping isn't sprinkles or a cherry, it's chocolate syrup. So why not plan your trip in July for a double reason to indulge? With these fun facts in your back pocket, you are now officially an ice cream connoisseur, ready to conquer the creamy delights of Orlando!